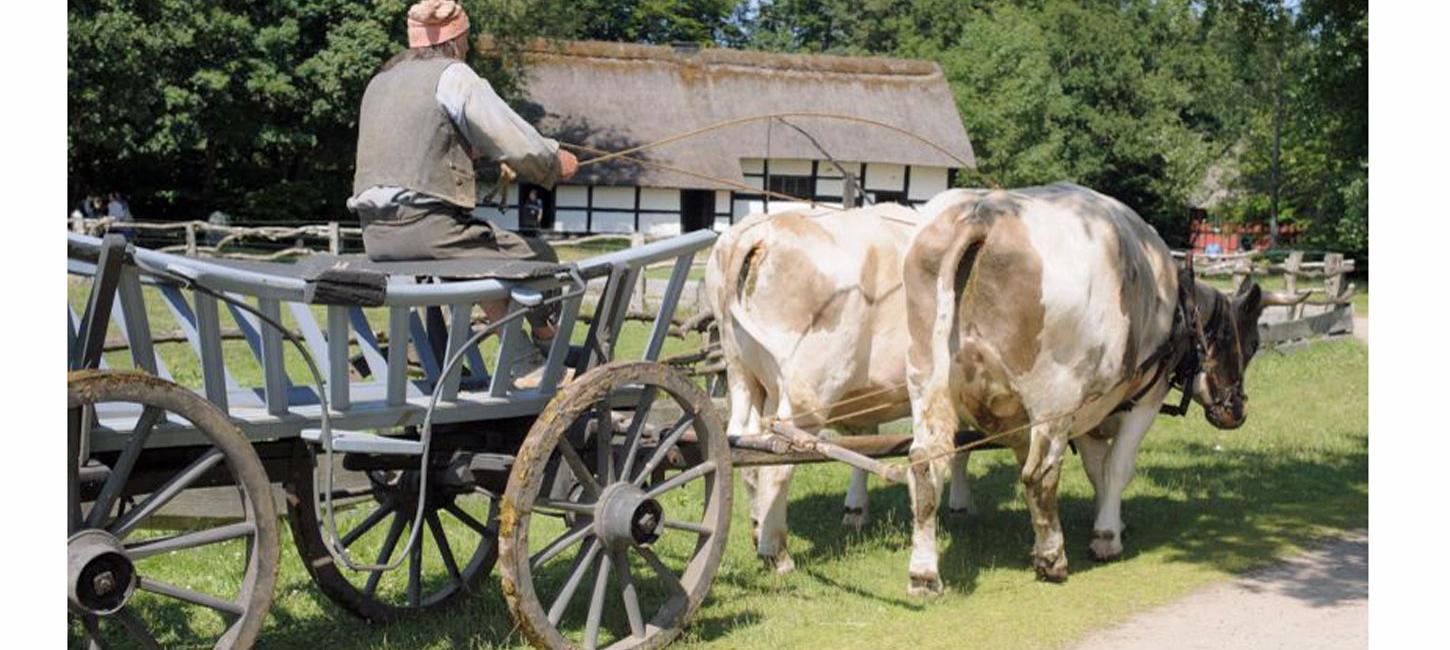 The Drivers Road
From 1500s to the middle of the 1800s, large parts of Western Jutland has a large production and trade with steers, that were driven to harbours and markets along the Drivers Road.
Western Jutland was rich on grassland – the green gold - that was used to fatten steers that were sold to the Netherlands and later to Northern Germany and later again to England. From the cattle farms the animals were driven south to the ports of shipment by Ringkøbing, Ribe or to the markets in Northern Germany.
The main roads went from Thyborøn and Thy respectively and joined in Struer after which it went southwards with the steers and back with goods from the German Hanseatic cities. Along the drivers road were barrows and many are still visible in Geopark West Jutland. The drivers road is more than 200 km and reaches from the Limfjord areas to the border. It is full of exciting attractions about the culture history.
The history is exciting and communicated lively by historian Esben Graugaard from Holstebro Museum, who has examined the topic thoroughly. In cooperation with TV MidtVest he has made the tv-series From serfs to men of the world. Below you can find a link to the interesting story - in Danish.