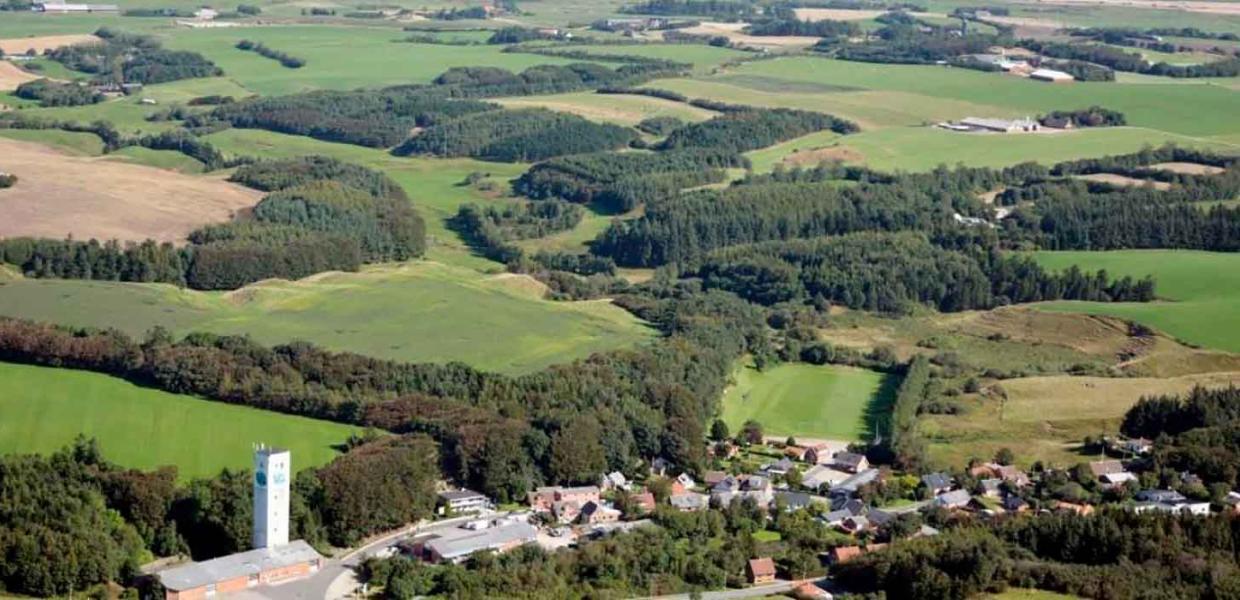 Photo:LEMVIG.EU
The landscape in Geopark West Jutland
Many – if not most – of the typical Danish landforms that have developed during and after the last Ice Age are represented here.
In a single day you can travel from the rugged shores of the West Coast to the many coastal landscapes of the Limfjord, over fertile moraine landscapes and sandy moorland, plantations and great plains. In places you move from tunnel valleys, to small undulating hills and onto more open landscapes with big hills or unto the open outwash plains with hill islands. You also move from dry to wet areas with river valleys, bays, fiords and lots of beaches: 50 km West Coast beach and 168 km beaches in the Limfjord!
The spine of Geopark Vestjylland is the Main Stationary Line that extends from Bovbjerg in the west to Karup Å in the east and is one of the most significant landscape elements in Denmark. While the ice rose towards the north and the east, the land was clear of ice to the west and to the south.
The cultural landscape is a broad designation containing all landscapes that have been affected by humans.