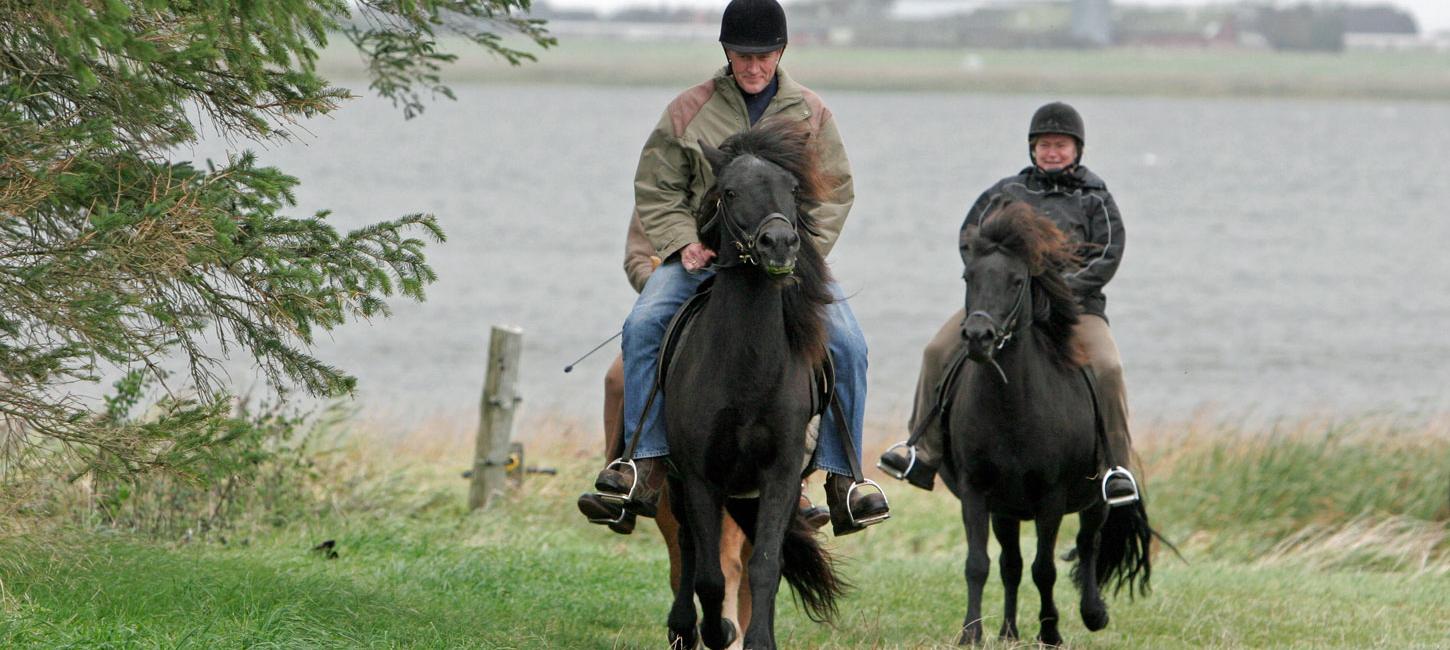 Horse Back Riding
Photo:
Geopark Vestjylland
You can experience the landscape in Geopark West Jutland on a horseback.
In Geopark West Jutland you can find inspiration for the riding tours on the map. You can rent a horse or bring your own or you can book a tour with an experienced riding guide.
The nature contains tunnelvalleys, moraine landscapes, woodlands and open fields. The tours begins at Mølgaard Ridecenter in Fabjerg. Here, you can book an amazing and personal nature experience - 3 hours on horseback.
If you wish to ride along the North Sea, you can contact Havhest or Vedersø Ridecenter, who are at Harboøre Tange in the high season. Beginners can join for shorter tours. The pace is set according to the capabilities of the horses and the group.
Riding Trails in Klosterheden Plantation
Riding in public forrests
In public forrests under the Forrest and Nature Agency, the following rules apply:
You can ride:
- On the marked riding routes
- On paved roads and gravel roads
- Rining is hard on the roads and they are expensive to maintain. Ride in the middle og the side of the road. Never galop and never ride in the wheel tracks.
- On fields for wild life/firebreaks. Ride on the areas in stead of along the field for wild life / firebreak.
- On trails in the vegetation.
- In the forrest outside the trails and roads. Here you can ride freely where it does not harm the vegetation.
You can not ride in newly made vegetation, on barrows and other ancient monuments.
When you encounter othe guests in the forrest you will pass them in a slow pace.
Always remember to get permission from the landlord, if you want to ride on provate privately owned areas.