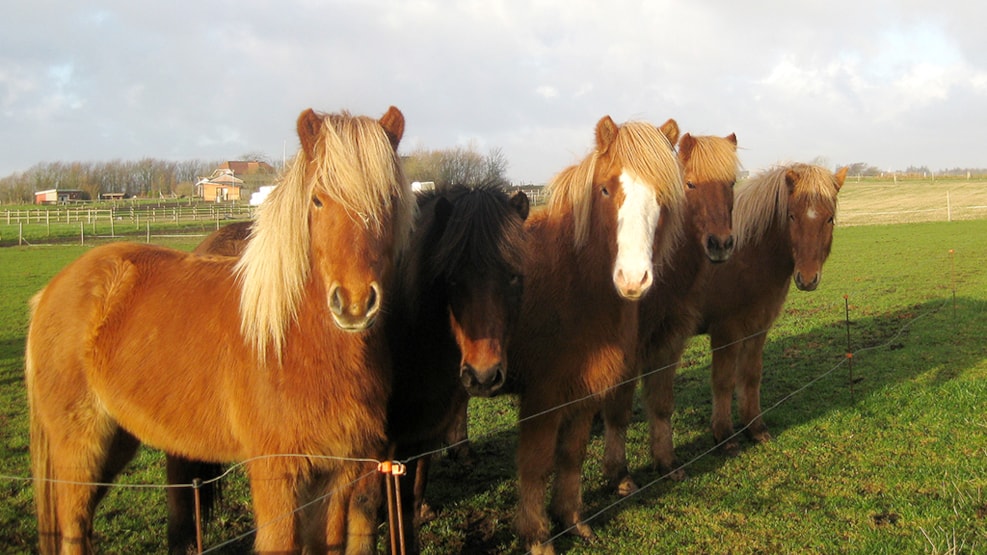 Guided rides on horse back in Klosterheden with Mølgaard Ridecenter
Join Mølgaard Ridecenter on a guided riding tour in Klosterheden Plantage between Lemvig, Struer and Holstebro.
The tour goes via riding trails through valleys, moors, along lakes in foliage and coniferous forest.
Maybe we're lucky to spot deer on our way.
The tours take place on Icelandic horses, which have a good and calm temperament. The tours are organized so that they are suitable for both lightly practiced and practiced. Best suited for children over 10 years.
For the sake of the horses, there is an upper weight limit of 90-95 kg. We have horses for max 5-6 riders per tour.
Remember practical clothes like rubber boots. Riding helmets can be borrowed.
GeoparkVestjylland © 2023