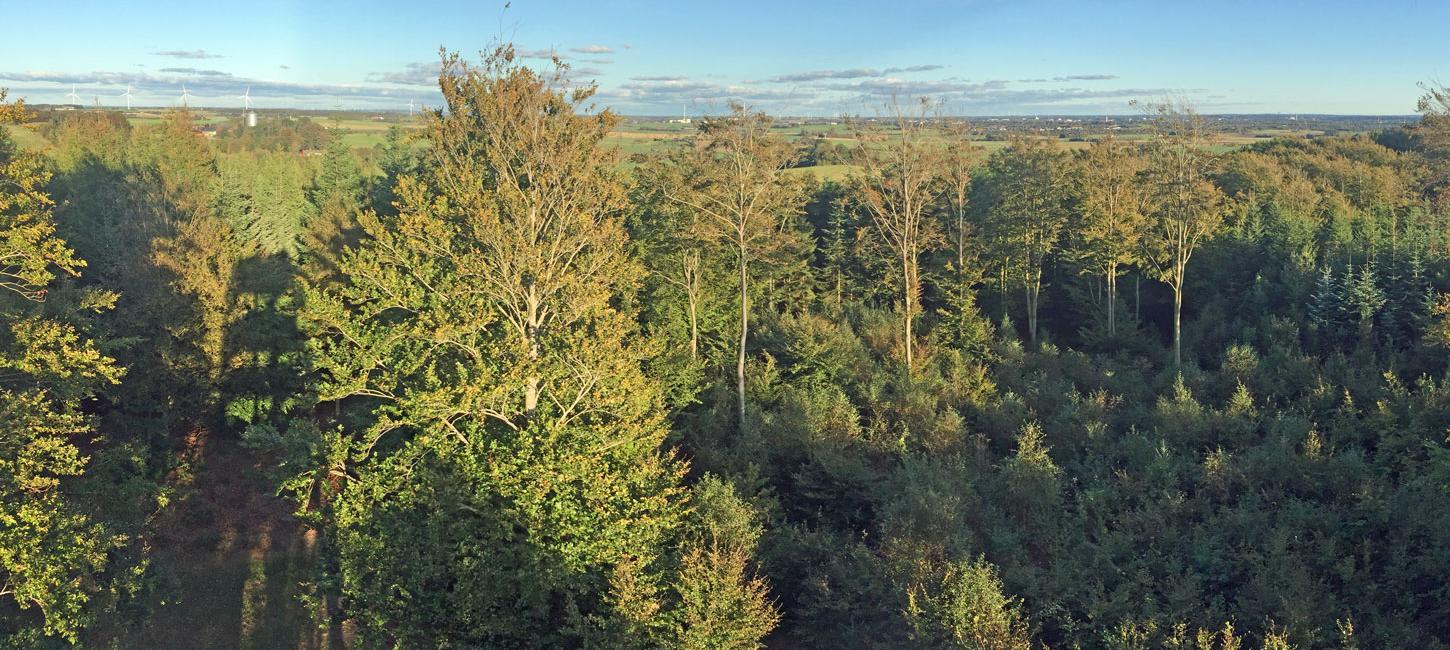 N22 Sir Lyngbjerg
Photo:
Geopark Vestjylland
Sir Lyngbjerg is a site of high scenic value with a long history as a location for public meetings, celebrations and debates on democracy and freedom, gathering thousands of people.
The area has a historical route with eight memorial stones erected over a period of 100 years celebrating events of national importance, royal persons and local people of high regard. Also, the story of the local geology is communicated.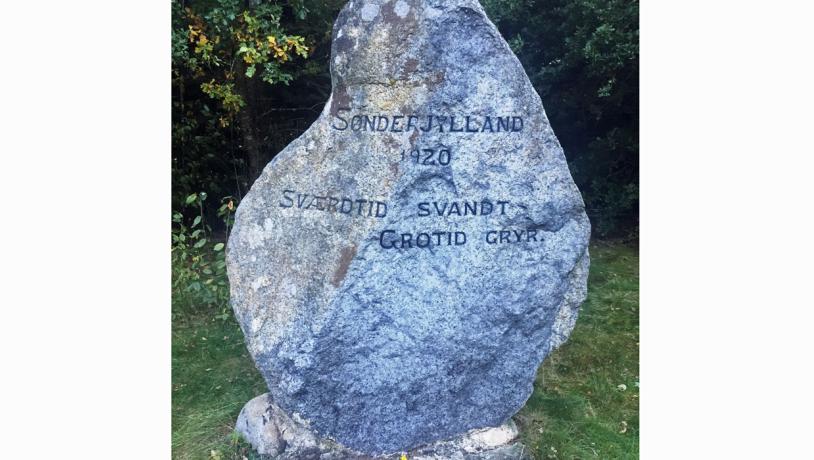 Photo:Geopark Vestjylland
The Site and its History
Sir Lyngbjerg is a complex hilly landscape (Geosite no. 26) which was used for grazing for many years. The area was also used as a training site for local young men. In 1867 a shooting club was founded, motivated by the war with Prussia and the loss of Southern Jutland in 1864 and the resulting strong nationalistic feelings. The shooting club also arranged a series of spiritually edifying lectures focussing on freedom of speech, democracy and the constitution. With the local teacher Hansen-Sir as initiator, the number of events grew to include folk festivals, outdoor church services and large public meetings attracting thousands of people. In connection with such a public meeting in 1878 a collection was started to finance the first of 8 memorials in the hills commemorating King Frederik 7th who signed the constitution of 1849 that established a Danish parliament and made the country a constitutional monarchy. Over the next 100 years 7 more memorial stones were erected celebrating events of national importance, royal persons and local people of high regard.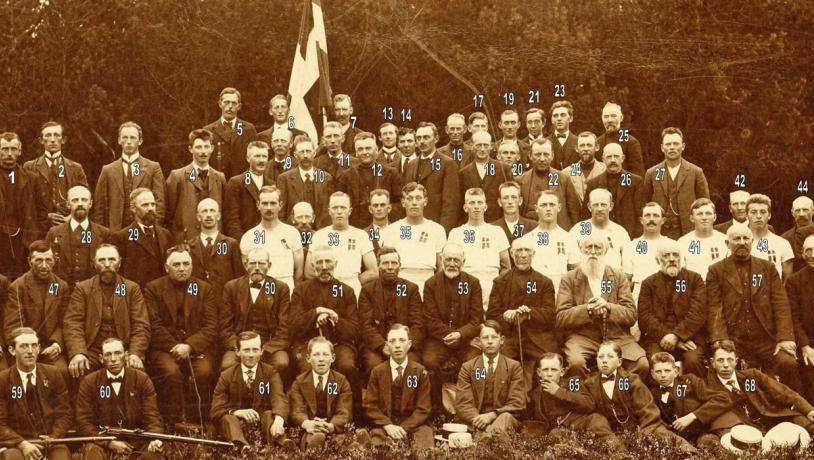 Photo:Holstebro Museum
In 1879 Krunderup Plantation Ltd. was founded (the name was changed to Sir Lyngbjerg Plantation Ltd in 1904) with the objective of planting trees in the area of 20 ha in a fashion that is in keeping with the role of the plantation as a place of recreation and festivity. In the following years a wooden dancing floor was established, and later on a meeting pavilion was built. An observation tower was erected at the highest point of the plantation (69 m) in 1900. This tower has since been replaced by new and ever higher structures four times as the trees around the tower grew higher. Today Sir Lyngbjerg is still a very popular site for recreation, and although public meetings with thousands of participants no longer take place it is still used for midsummer celebrations with communal dining, church services, theatre and other popular events. Several recreational routes have also been established.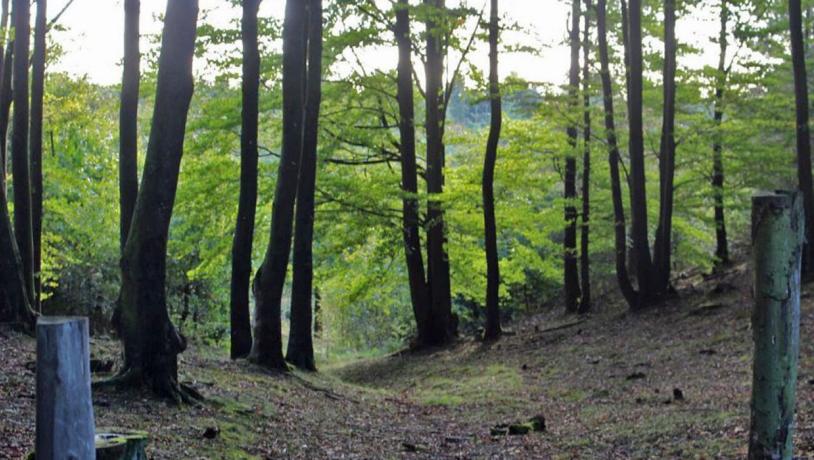 Photo:Søren Raarup
The Historical Route
A special feature of the plantation is a historical route of approximately 2 km that takes visitors to all of the memorials, the observation tower and a number of other key sites. Along the route there are information panels telling the history of the plantation, the geology of the area and there is also a small quiz. The plantation also has a geocache route with its own quiz and three slightly longer marked hiking paths.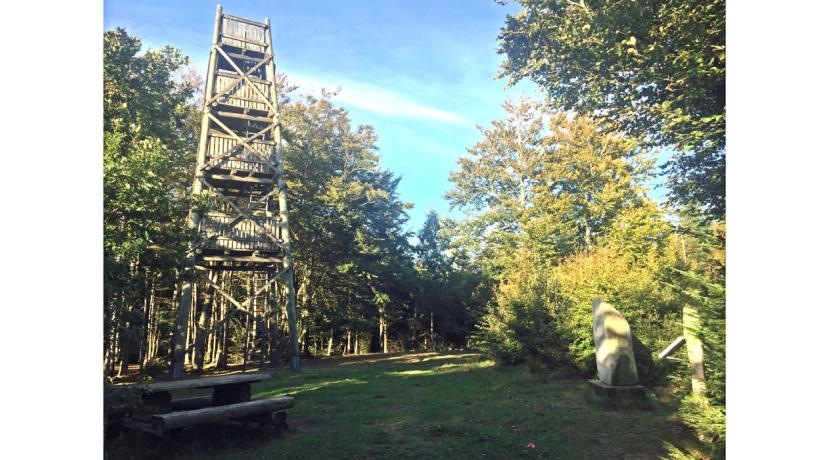 Photo:Geopark Vestjylland
Cooperation with the aspiring Geopark
Sir Lyngbjerg is an excellent example of a site which offers a combination of information on geology and cultural history. Sir Lyngbjerg Plantation Ltd has taken a keen interest in working together with the geopark on promoting Sir Lyngbjerg as a geopark site.