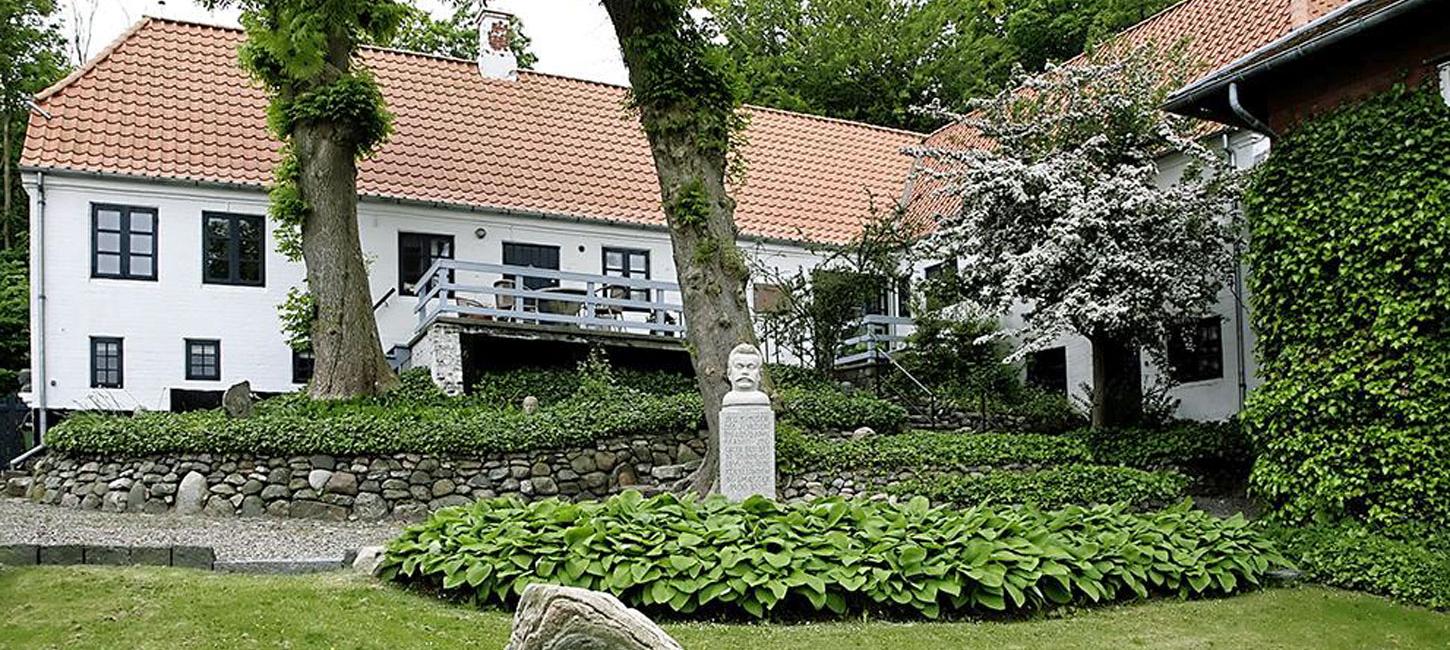 Lemvig Museum
Lemvig Museum, a mirror of the Lemvig area.
Visit Lemvig Museum and learn more about the distinctive character and identity of Western Jutland both past and present.  Explore the many exhibitions of the museum which tell about life and art of the area through time.  

Among other things, the exhibitions deal with local stockbreeders, life and work of the moorland peasant, the making of horn spoons,  the shipwrecks on the West Coast, artist's life at Bovbjerg, the painter Niels Bjerre, "Small-Town Life" by the well-known Danish cartoonist Henning Gantriis and the poet Thøger Larsen.

Visits outside the museum's opening hours for individuals and groups can be arranged by phone 97 82 00 25.

Buy a joint ticket (40 kroner) valid for both Lemvig Museum and Jens Søndergaard's Museum.  Admission free for children under 12. 
The children can go letter-hunting, listen to good stories, play in the garden or the farmer's room, explore prehistoric times and many other things.
Contact
Address
Vestergade 44
7620 Lemvig
Web
Email
Phone
+45 97820025