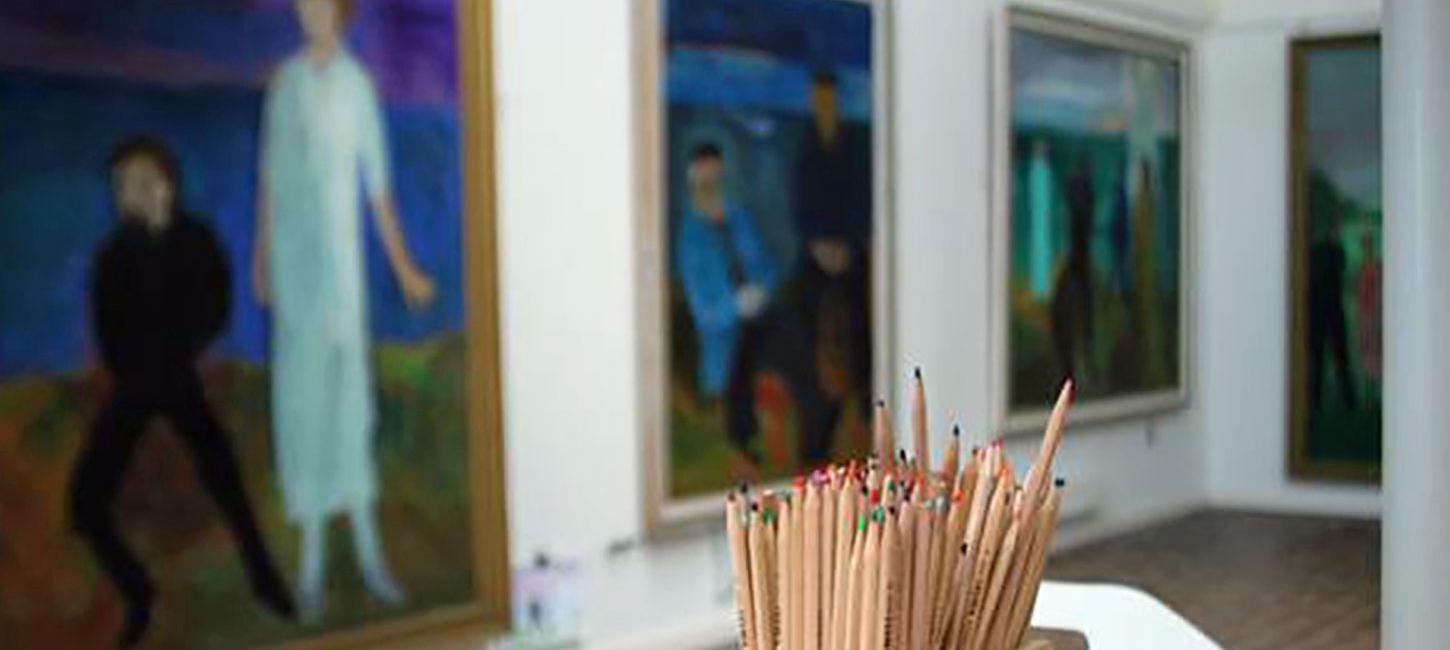 Jens Søndergaard Museum
Photo:
Jens Søndergaard Museum
Children are very welcome at Jens Søndergaard Museum in Bovbjerg, where you can choose to draw sketches and paint inspired by the powerful colour palet and the sensory approach to painting the artist himself had.
The expressionist Jens Søndergaard made paintings and they often appeal to children as well as adults. The most important thing for him was the power in the colours, the expression - and not least the sensual aspect. On the other hand, the details and perspective were not so important. "If a work of art is not felt, it's empty and boring," Jens Søndergaard once said. The sensing and colour-focused approach is a good starting point for many children to paint.
Both children and adults are welcome to come and draw sketches. For those who want to try drawing, they have the opportunity here. There are paper and colours free to use. Drawing sketches at Jens Søndergaard Museum is about daring to escape yourself and living in another world. A world where we recognize many elements, but get them presented in a different way.
Drawing sketches can help one to find peace and thus become better at accepting the art experience. You forget time, senses and learn to experience images in a new way. Perhaps you are inspired to work on drawing, maybe you have just had an unforgettable day at the Jens Søndergaard Museum right beside the sea.
Contact
Address
Jens Søndergaard Museum
Transvej 4
7620 Lemvig
Email
jsm@nypost.dk
Phone
+45 97895254