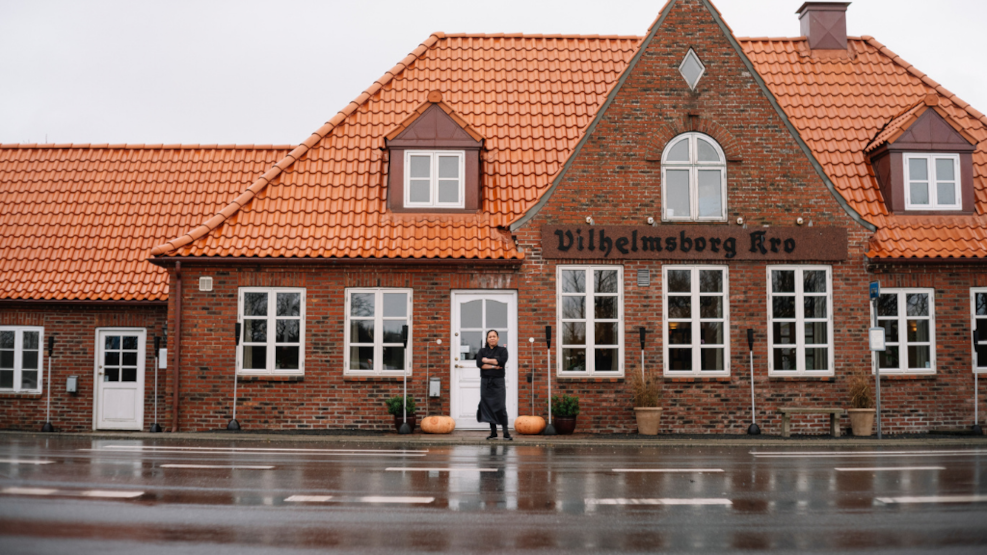 Vilhelmsborg Kro
Vilhemsborg kro is a classic Danish inn, where great love has been put into preparing the food. The inn serves classic, Danish inn food, and a few Thai dishes
In Vilhelmsborg kro you will meet a friendly and attentive service, where the atmosphere is lifted by the delicious scents that come from the kitchen. Here you can clearly feel the respect for the good craftsmanship and the proud traditions that the over 200-year-old inn offers. Everything is made from scratch with the best ingredients and you can taste the love in every single mouthful.
Vilhelmborg kro is located a short distance from both Lemvig, Holstebro and Struer, and is surrounded by the beautiful nature on the outskirts of Klosterhede plantation. The inn is first mentioned in 1816 and became a royally privileged inn in 1890. Unfortunately, the inn was ravaged by a fire in 1930 and the old buildings could not be saved. The current buildings were erected after the fire.
Here they are proud to carry on the old Danish inn traditions.
GeoparkVestjylland © 2023