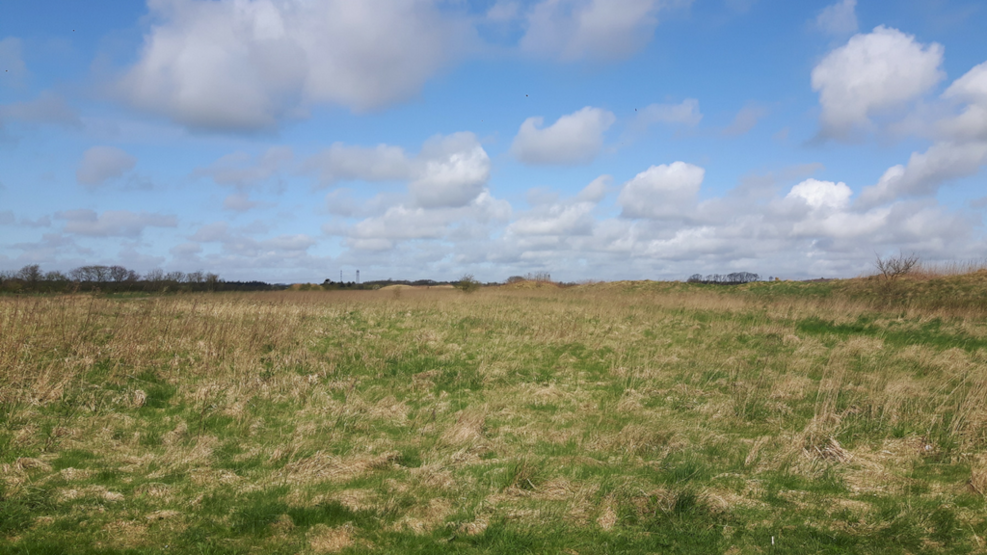 Trail of Ancient Times - Døeshøjene
4 km. northwest of Holstebro there are 27 protected burial mounds and 12 plowed burial mounds. The area is known under the name Døeshøjene. The most striking highs are the over 100 m long high, Langemette, and the large high with the flat plateau, Bredhøj.
Bredhøj was archaeologically excavated in 1885. In the mound, four graves were found from Elder Bronze Age (1700-1100 BC). There was both a oak coffin grave and a planked chamber grave in the hill. The oak box contained a dagger and a wool belt, which is now available at the National Museum, while the plank box contained textiles, horn comb, draws, drinking horn, and a dagger and a bronze ax. Bredhøj's characteristic flat top reminds us of religious ceremonies that may have taken place on the hill. Therefore, the mound is also called a "dance mound".
GeoparkVestjylland © 2023