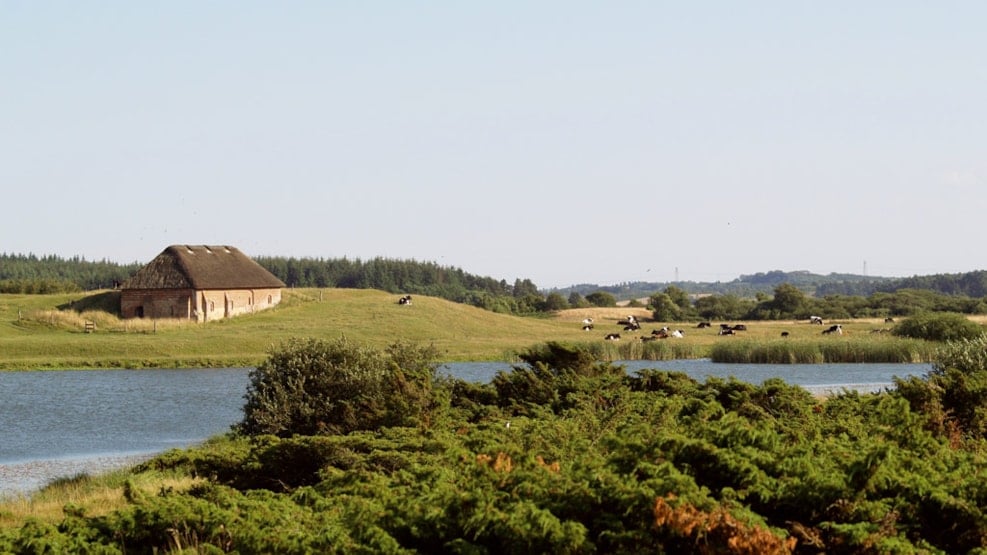 Stubber Kloster
The remains of the Stubber Convent are on a small peninsular on the west bank of the Stubbergård Lake.
In the Middle Ages, it was a Saint Benedict convent. The precise age of the convent is unknown. It is, however, mentioned as Claustrum Stubbetorp, in a written source from 1268. Following the Reformation in 1536 the convent was taken over by the Crown, and in 1538 it was given as a fief to manor lord Iver Juel. He converted the convent into a manor. The Benedictine nuns were allowed to stay, and as a vassal to the King he was obliged to provide for them as long as they lived.
The original four-winged convent complex, built in brick, has almost completely disappeared. The preserved remnant of the monastery is part of the western wing of the monastery. The vaulted cellar, which has been covered by the thatched-roof building since 1910, is particularly well preserved. This was probably part of a pantry - but not the kitchen. The other parts of the building were demolished before the 19th century.
GeoparkVestjylland © 2023