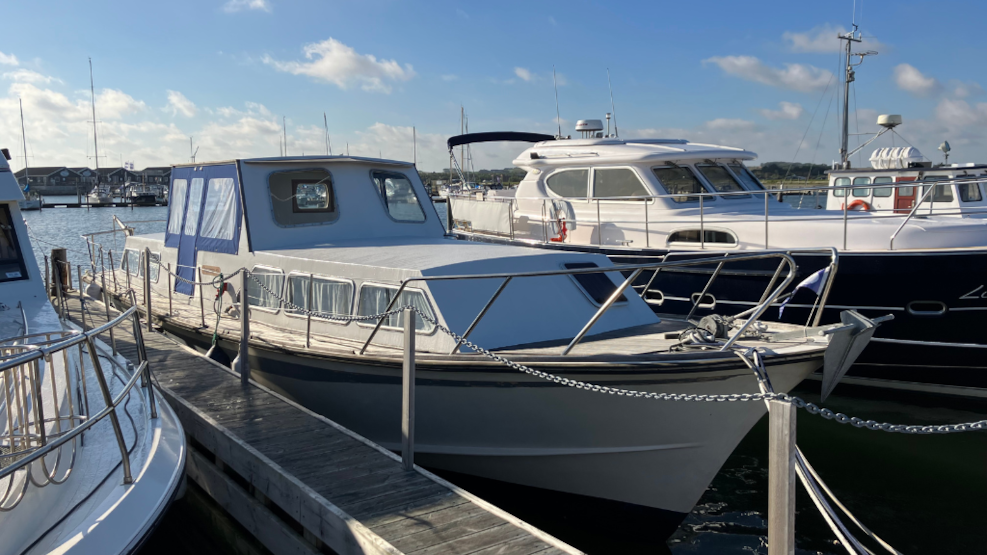 Stay on a boat in Handbjerg Marina - alternative accommodation
Wake up to wave ripples in Handbjerg Marina by the Limfjord. You can rent accommodation on a boat in the marina incl. cleaning and access to bathroom and toilet facilities in the service building. In addition, as a tenant of a boat, you can go to the tackle bank and borrow kayak and SUP boards or bicycles at no extra charge.
Enjoy a wonderful dinner at Restaurant Pavillonen, which is said to be the area's best fish restaurant - however, it is often necessary to make a reservation in advance. At the marina, you will also find Café Isbåden, which sells ice cream and grilled food. Enjoy the beautiful view from the rooftop terrace and take a dip from the diving platform.
Handbjerg Marina is very child-friendly with a sensory path and playground.
"Stay on a boat" is for everyone over 10 years old. It is a requirement that you can swim and get on the boat by yourself.
It is also possible to book accommodation in floating cabins through Boathouse
GeoparkVestjylland © 2023