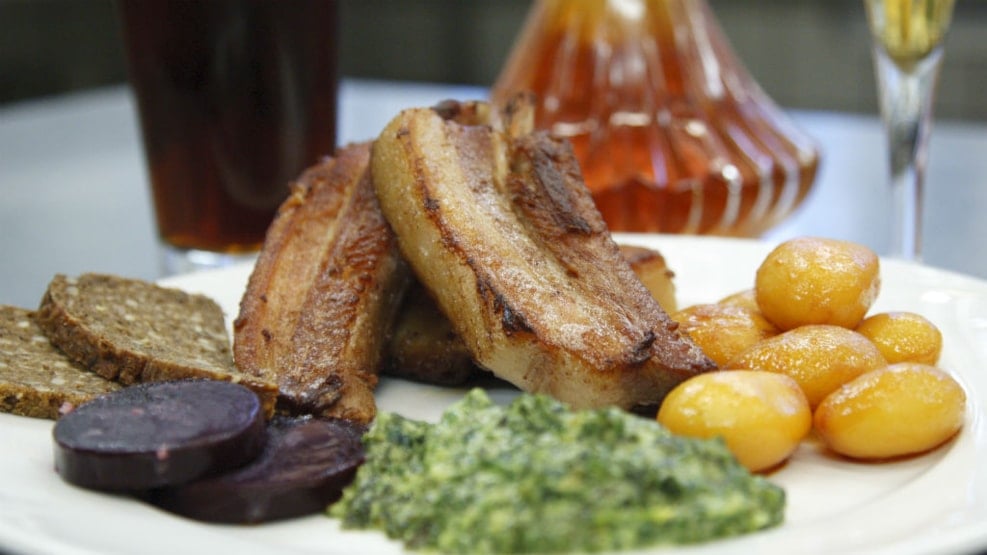 Sevel Kro - Restaurant
At Sevel Kro, both the eye and the taste buds will enjoy the delicacies from the inn's kitchen, where the Danish food culture is preserved spiced with a touch of modern food art.
Sevel Kro is known as one of the area's very best restaurants and serves up tasty dishes based on seasonal local ingredients.
Here is both a lovely courtyard and inn garden, garden room and cozy restaurant.
Sevel Kro is known for its good cuisine and its quality Danish ingredients - including Danish meat produced with a focus on animal welfare.
Taste the Sevel Kro schnapps made from local herbs, which go perfectly with the popular beer bones! This traditional dish from West Jutland is prepared according to the inn's own recipe from 1760 - and it is accompanied by both schnapps and the inn's mustard.
GeoparkVestjylland © 2023