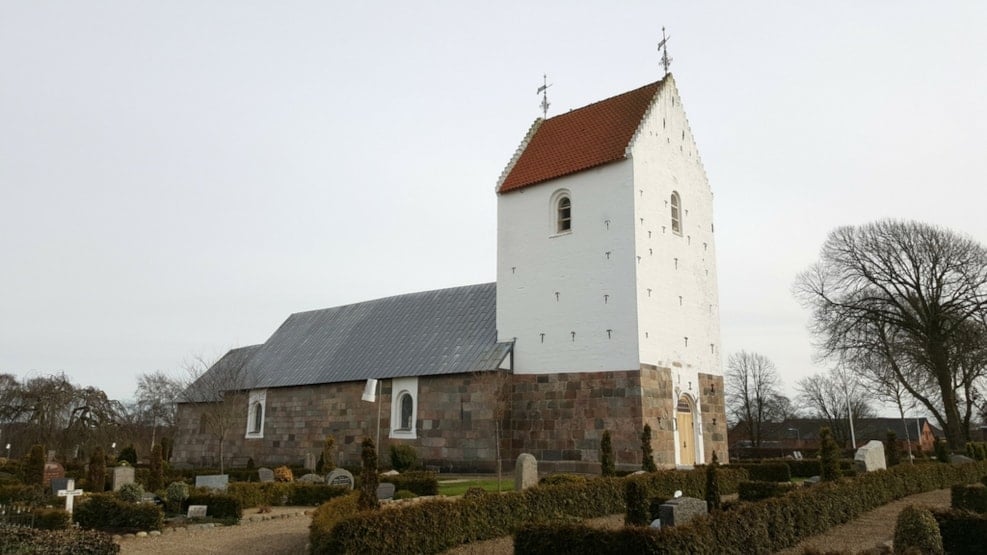 Sevel Church
Sevel Church is a Roman church, made primarily by ashlars.
The tower however, as well as parts of the church are made of materials from the old church in Trandum demolished 1554.
The carillon and the tower clock were donated to the church in 1938.
The altarpiece is simple woodcarving from 1515.
The communion table is made from stone and has a relic hidingplace.

The family Juel has left their marks on the church as it can be seen on the pulpit, the Royal chairs, the gallery, the sepulcral monuments, and the epitaph.
In the nave you will find a vicar´s tablet, a model of the training ship "Danmark", and a big painting showing Jesus wandering to Calvary.
The oldest fixture is the Roman baptismal font made of granite.
GeoparkVestjylland © 2023