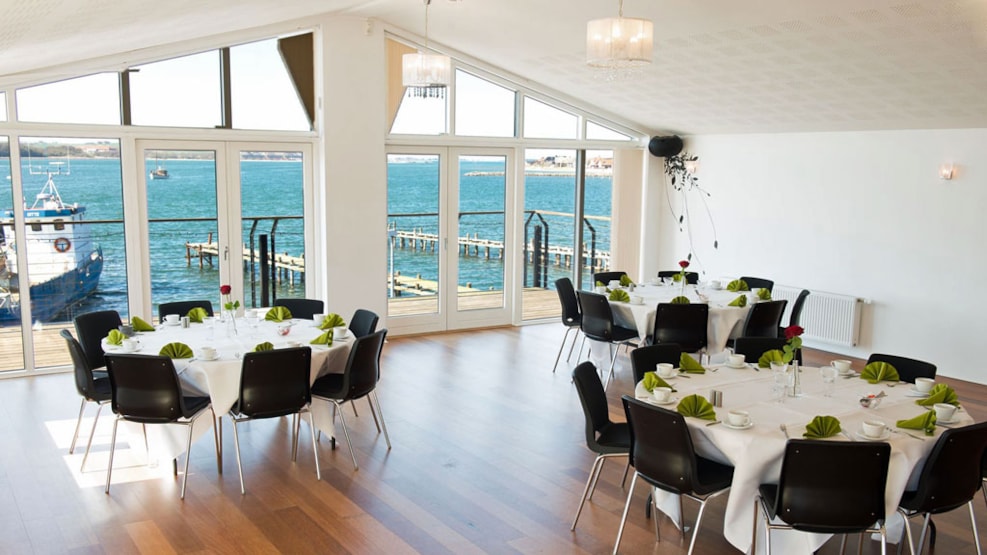 Restaurant Luna
You find Restaurant Luna in the middle of the harbor in Lemvig.
Here you can enjoy the view of the Limfjord, while pampering your palate with delicious local ingredients prepared with an international twist and bubbles in the glass.
Restaurant Luna specializes in serving a different dining experience, with fresh ingredients prepared with great care. At Restaurant Luna, we select our suppliers carefully and we know our ingredients.
Experiences at and by the Port of Lemvig
The out-of-town harbor in Lemvig exudes charm and life. Old wooden ships rock side by side with modern sailing ships.
Make a stroll on the pier, or along the bay along Planetstien towards Lemvig Marina and further out towards Gjellerodde.
Or walk the opposite way past the skating rink towards Klimatoriet's beautiful new building.
GeoparkVestjylland © 2023