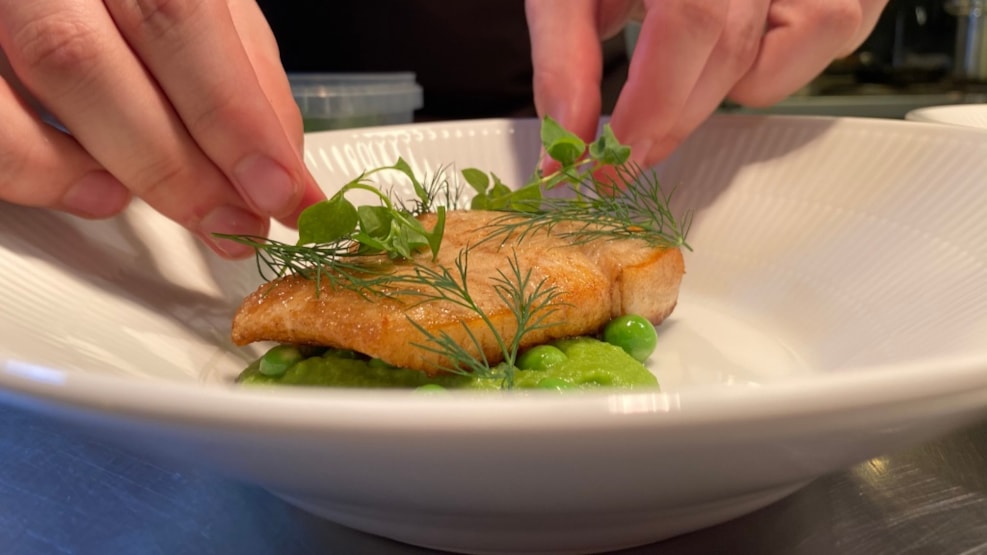 Restaurant JA
Restaurant JA in Holstebro is a relaxed, high-ceilinged place where you can enjoy delicious food with friends, family, colleagues and so on.
Here is the good host and relaxed atmosphere in the high seat.
The lounge is ideally suited for an aperitif before dinner, a glass of wine, fancy cocktail or small light dishes.
Restaurant JA is Holstebro's new food mecca. The restaurant is located in the old Holstebro Iron foundry's buildings close to the Musikteatret and Big Bio.
The wine cellar with wines from gold to ceiling is a walk-in wine cellar in the ground floor is run by Emil Andreassen, who is trained Sommelier. The wine cellar also acts as the "Private Dinning Room", where you dine in a private setting, but at a restaurant. It is especially suitable for smaller companies up to 20 participants in business.
Chef Jakob Jensbye, who is trained at Under Klippen and only works with the season's best ingredients. The "from-the-ground-to-table narrative" is important.
The good local produce is produced sustainably and is preferably sourced from the West Jutland and Northwest Jutland area. Menu cards change every week and feature the well-known classic dishes and good craftsmanship in their own interpretations.
GeoparkVestjylland © 2023