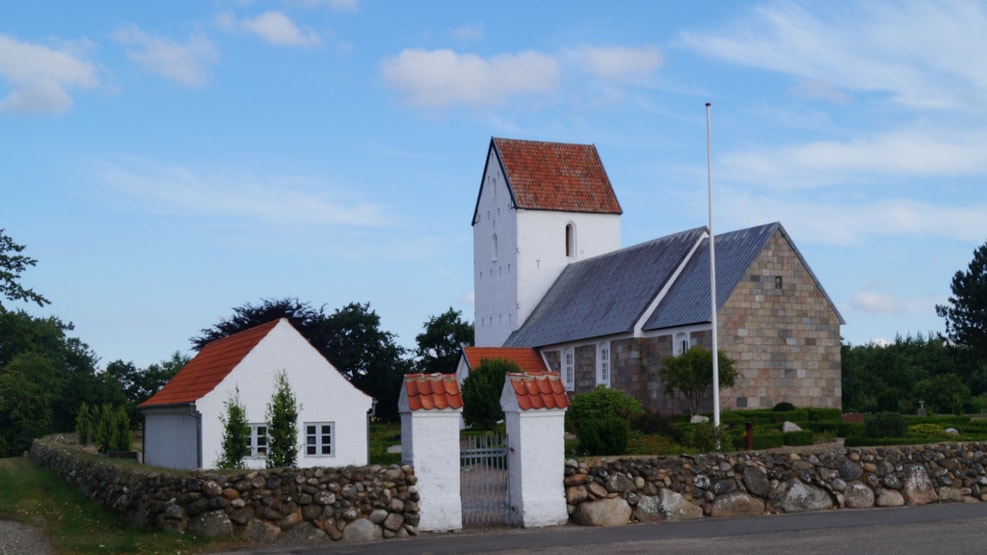 Råsted Church
Beautifully situated in the landscape you find the church of Råsted.
The church was built about 1150, tower and porch about 1490.
Råsted Church presents itself in a plain and well-proportioned way.
Pay attention to the tall, elegant chancel arch and the beautiful herringbone patterned redbrick floor.

Underneath the pulpit stands an iron-bound oak-coffin, possibly from 1600, is situated.
At the back of the church you find the chairs of the parson and the parish clerks.
In the chair of the parish clerk the messenger clerk has amused himself with cutting in the tabletop, and still today you find among other things a nobleman with a sword or horsewip.

In the graveyard at the north of the church you will find the somewhat special monument for the soldier Anders Christian Lillestenum.
GeoparkVestjylland © 2023