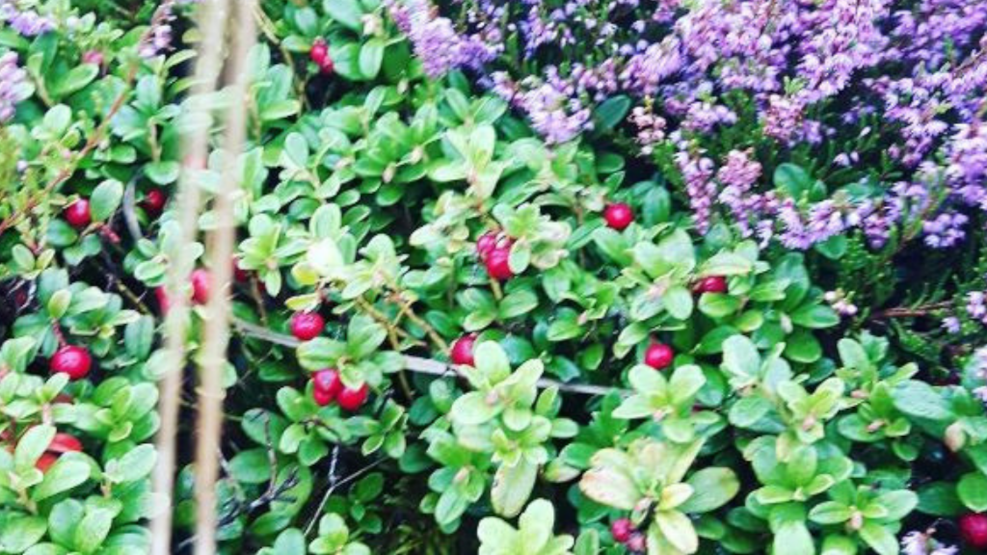 Nørre Vosborg Hede
Nørre Vosborg Hede in West Jutland contains significant burial mounds in the highest places in the terrain. Three hiking trails have been established on Nørre Vosborg's fields, there are three hiking trails - so-called tramp paths, which can be uneven.
At Nørre Vosborg's parking space you can find maps of the trails at the info signs.
Together with Sdr. Vosborg Hede Nørre Vosborg Hede previously belonged to the manor Nørre Vosborg, at Nissum Fjord.
On the heath you can find ingredients for spice snaps, for example, rippling (blackcurrant), rowan berries, stargrass, mountain lighthouse, cranberries and juniper.
The animal life you can experience is, for example, hares, foxes, vespers, wild game, crown game and a myriad of birds on the heath.
GeoparkVestjylland © 2023