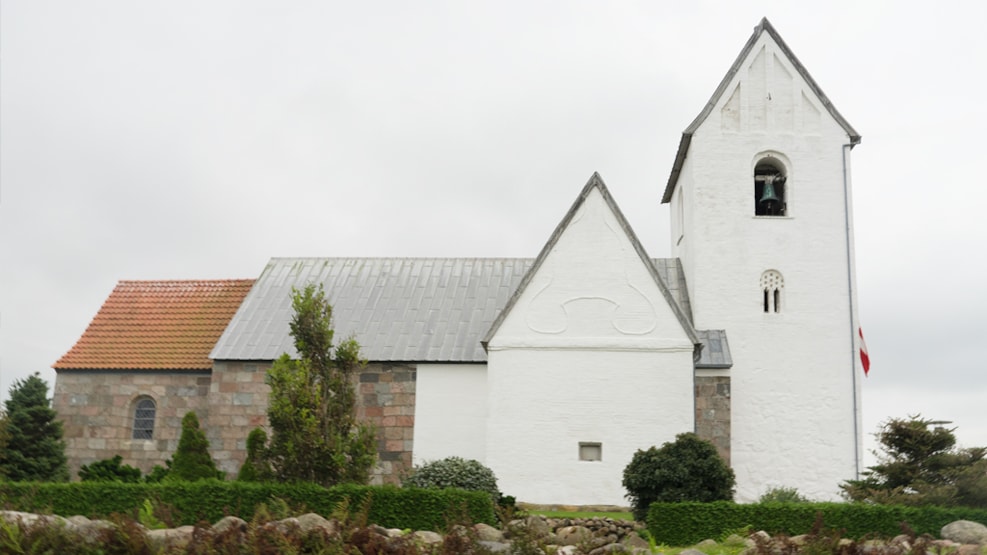 Nørlem Church
The village church Nørlem Church is located on the eastern ridge above Lemvig.
From the church tower tower you can look out over the Limfjord all the way to the North Sea. The tower was built in the Late Gothic period (ca. 1425-1550).
The church nave and chancel were built in the latter half of the 12th century. The building style is typically Romanesque with granite blocks.
Almost all the furniture is carved and painted in the characteristic patterns and delicate pastel colors of the Rococo era. The furniture was installed during a thorough restoration of the church in the period from approx. 1760 - 1775.
The altarpiece is from 1763. The altar table is walled in block stone.
The church's current baptismal font was made and erected in Vestervig Church in 1933. In 1952 it was sold to Nørlem.
The current organ is from 1989, but inserted behind the original facade from 1773.
GeoparkVestjylland © 2023