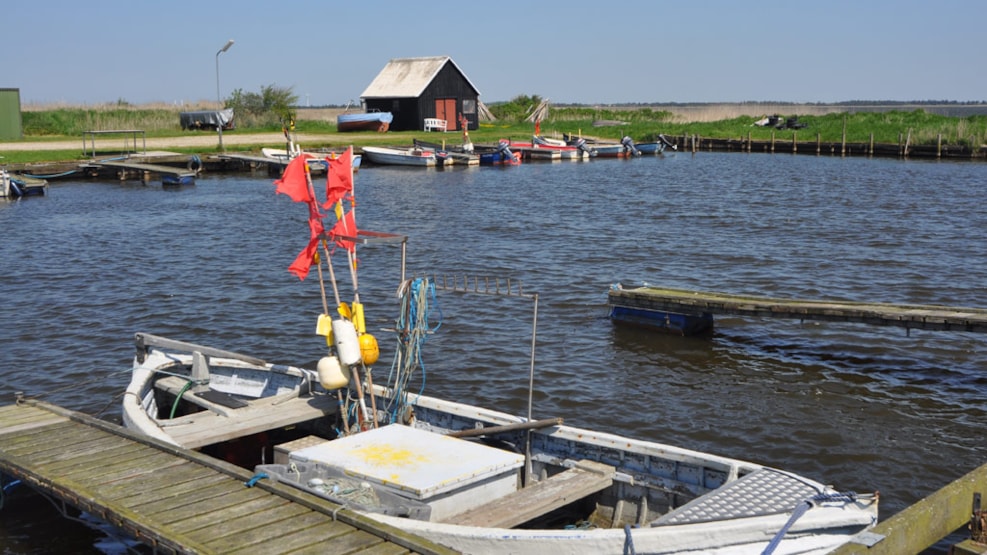 Nissum Fjord - Angling
Nissum Fjord is located in West Jutland west of Vemb bounded by the North Sea by the 13 km long isthmus, Bøvling Klit. Nissum Fjord has an outlet to the North Sea through the lock at Thorsminde.
The fjord has a water area of 70 km² or 7,000 ha. The water depth is only approx. 1 meter. The deepest areas in Felsted Kog and the central parts of the fjord are 2-3 meters deep.
The northern part of the fjord, which is called Bøvling Fjord, is so shallow that it is sometimes completely dried up by strong winds.
You can fish eels, pike, perch and European whitefish in Nissum Fjord.
All anglers aged 18 - 65 must obtain an angling licence. These are on sale at the post office or at National Angling Licence.
GeoparkVestjylland © 2023