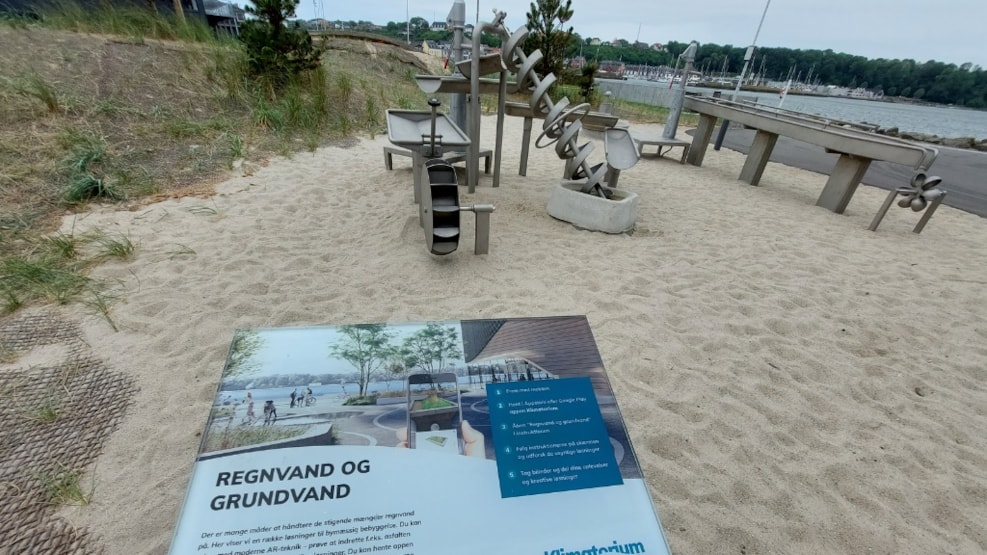 Motorhome pitch at Lemvig Harbor
The pitches are located by Kliatorium - Denmark's international climate center - at the harbor in Lemvig, where you will also find playgrounds, a skating rink, restaurants and shops.
Explore the charming trading town with its cozy pedestrian streets with many specialty shops, cafés and squares.
Within walking distance you will find the Lemvig Museum, which is, among other things, the starting point for the walk in the footsteps of the artist Henning Gantriis' strip "The walk of life in Lidenlund".
Also try the hiking route "Planetstien", which takes you past the planet in our solar system. The route is 12 km long.
Further along the beach promenade you will meet the Museum of Religious Art, which has both permanent and changing exhibitions, as well as a small café with fantastic views of the Limfjord.
GeoparkVestjylland © 2023