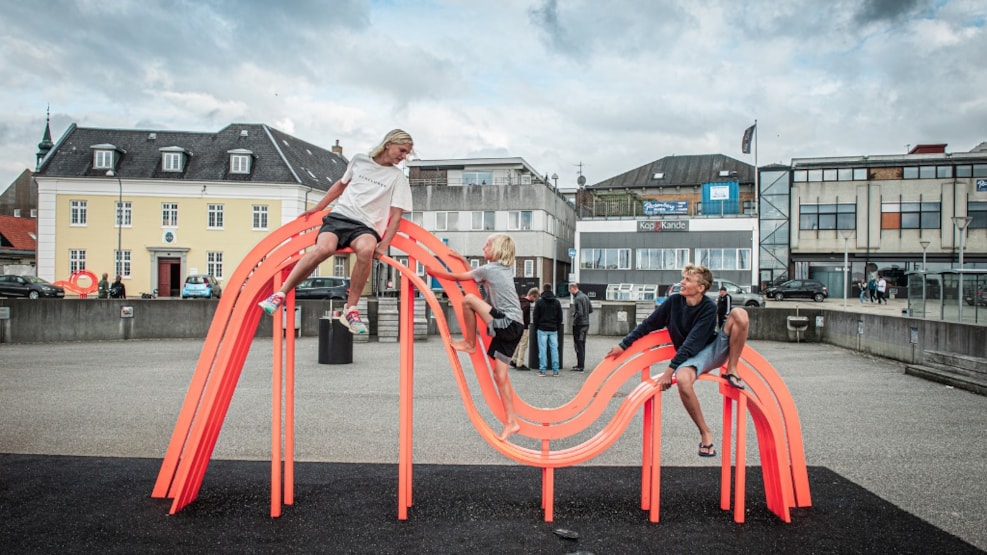 Modified Social Benches for Lemvig
The imaginative bright orange benches at Lemvig Harbor invite you to play, whether you climb up or bump around when you slide down.
The artist behind the "social benches", as he calls them, is Jeppe Hein.
The intent of the benches is that we get to talk to the sidekick more easily when we sit in an unexpected way.
In connection with the development of the harbor into a place where there is room for games, market days, concerts and other activities, they also wanted to include art in the recreational area.
The benches connect the harbor, the Museum of Religious Art and the playground with the rest of the town.
The two large benches overlook the Limfjord. The material is weather-resistant stainless steel. The screaming orange colors are reminiscent of the fishermen's orange work clothes, crabs and the plastic buoys that hold the fishermen's nets.
GeoparkVestjylland © 2023