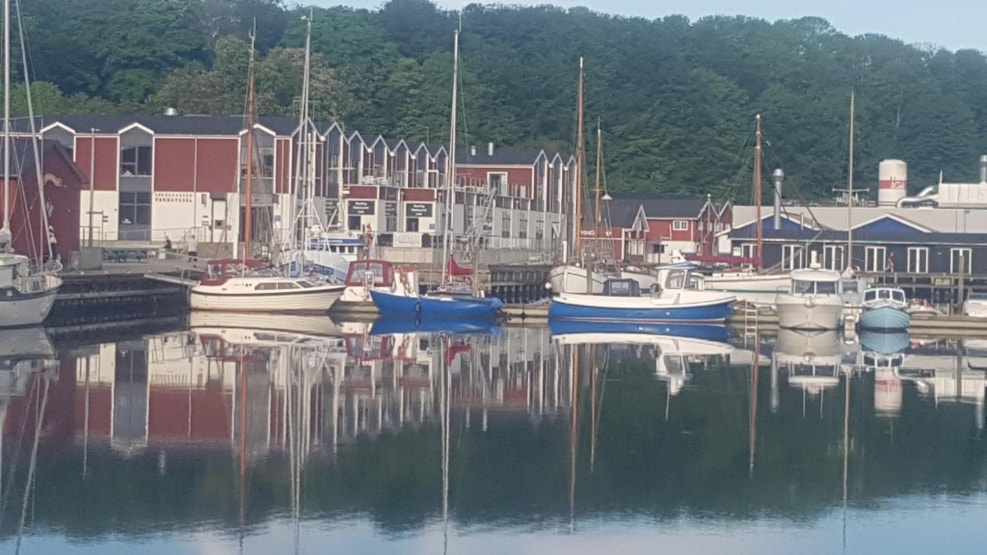 The Limfjord Route - Cycling around the Limfjord
The Limfjord route takes you past the port towns by the Limfjord, which has a wealth of restaurants - many with a fantastic view of the fjord. Park your bike and embark on delicious local flavors such as oysters, mussels and seafood.
The Limfjord route - The Limfjord around by bike
Explore the Limfjord country by bike and get wind in your hair and red cheeks while you get calmly through the landscape and can enjoy the beautiful nature with hills, bays, islands and headlands.
Stroll past the idyllic harbor environments and take time to dive into the area's cultural history. Overnight at campsites or inns where traditional Danish food is paramount.
Cross the Limfjord via the many bridges or jump on board the small ferries, which transport locals and tourists back and forth between the Limfjord islands and the mainland and are an experience in themselves.
You can choose to follow National cycle route 12 all the way around the Limfjord - 610 km in total - or cycle in stages.
GeoparkVestjylland © 2023