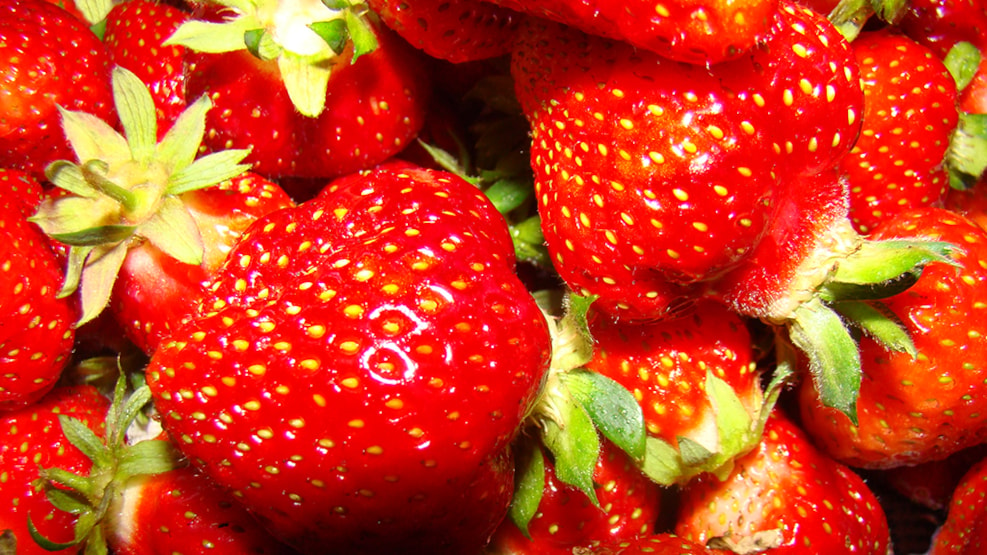 Kræmmergård - Farm Shop
Buy fresh fruit and vegetables directly from Kræmmergård farm shop.
Frilandsgartneriet Kræmmergård offers pick-your-own of strawberries, peas and apples in season.
Visit the farm shop, where we also sell new potatoes, apple juice, jam and syrup, honey and Morsø rapeseed oil.
Kræmmergård by Dorthe and Lars Kjærgård

Kræmmergård is a farm/garden with the aim of producing fresh products with the shortest possible route to the consumer.  Much of the production is sold directly at the farm shop of the place.

In addition to the usual agricultural crops, Kræmmergård grows apples, strawberries, various vegetables and potatoes. Crops are grown according to the latest methods of cultivation which accommodate nature and the environment wherever possible.

Opening hours:
There are fixed opening hours during the strawberry and apple season, - opportunity for self-service the rest of the year.
GeoparkVestjylland © 2023