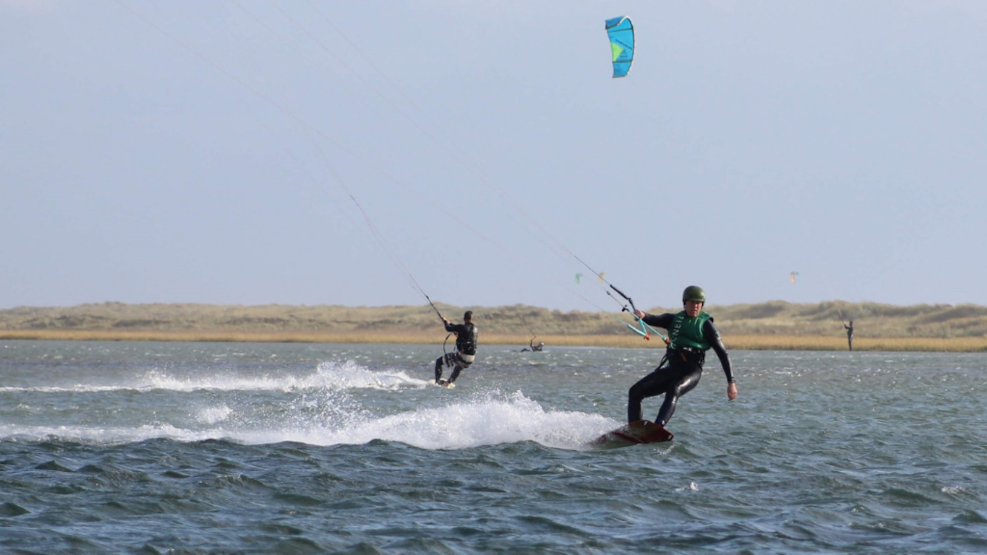 Kite Skolen in Holstebro
Would you like to get started on perhaps the world's coolest water sport? And would you like to try the waves in the Limfjord, then take a course at the Kite School in Holstebro!
Kite surfing continues to become more and more popular. In the past, kite surfing was considered extreme sports, but since then there has been an increased focus on safety and much more stable equipment. All this by Frederik Øllgaard Madsen, who is a certified kite surfing instructor at the Danish Sailing Union. He offers kite surfing courses where you can join the water!

The kite surfing courses are for everyone regardless of age and physics. During the course, you will become familiar with the equipment, theory and safety of the water. You become familiar with kite surfing and you set the level for your kite surfing yourself.

The course consists of two parts. First part on land at Frederik in Holstebro and second part on the water. The playground is the Limfjord i.a. Handbjerg Marina. Here you will surely get action on the water and an adrenaline kick when practicing high jumps and difficult tricks. At the same time you get a fantastic nature experience on the Limfjord.

Kite surfing is taught from April to October. The course contains loans of equipment incl. wetsuit.
Call Frederik to book a course.
GeoparkVestjylland © 2023