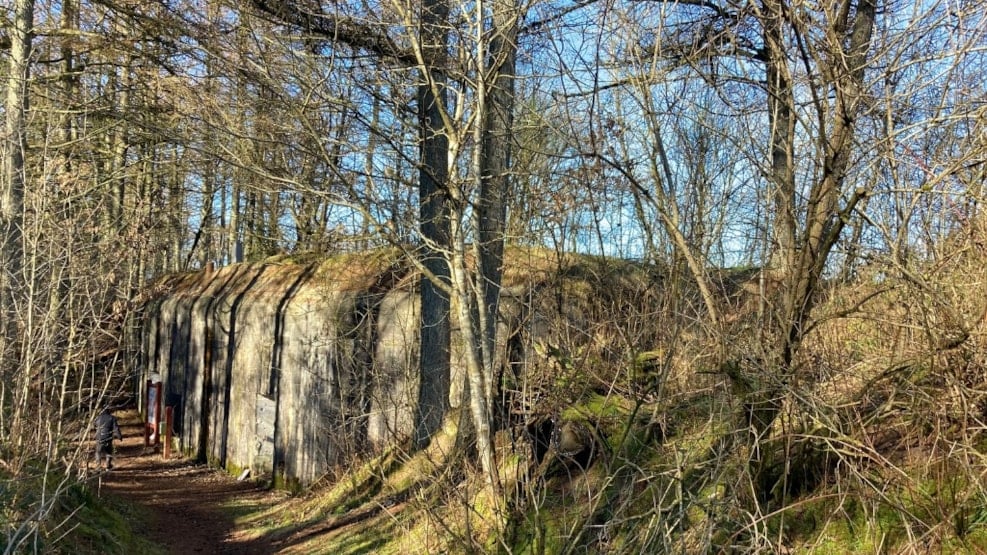 The hospital bunker in Klosterheden
The hospital bunker from World War II in Klosterheden near Rom Airfield was the airfield's largest concrete bunker.
The hospital bunker is on two floors with a base area of 22.2 x 12.8 meters.
The hospital was only intended to be used during combat operations, and has therefore never been in operation.
You can get an impression of the bunker from the outside.
GeoparkVestjylland © 2023