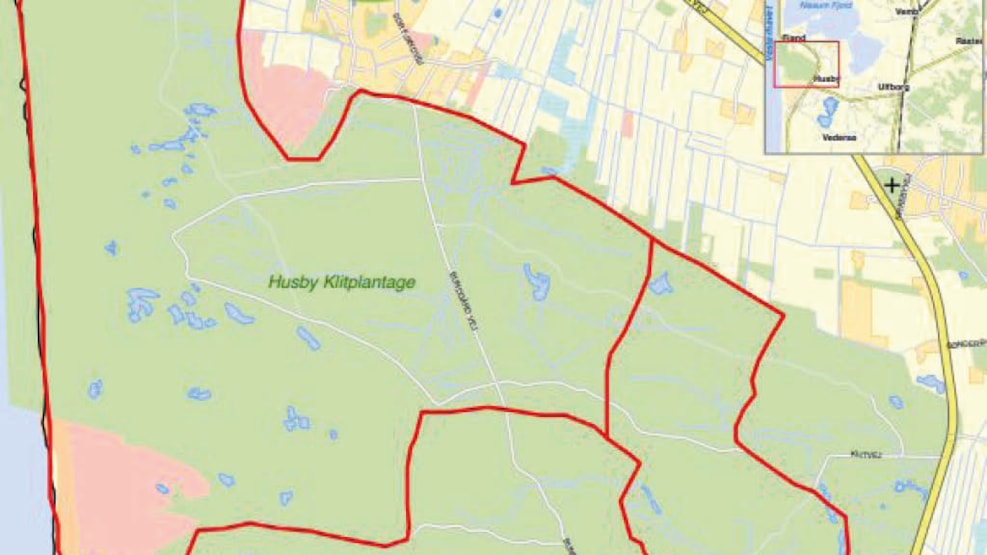 On Hosesback Between Dunes and Verdant Plains
In Husby Klitplantage on the North Sea there are two riding trails of approx. 16 km. Of which three km along the beach. On the trails at Spidsbjerg Stand and Græm Strand, pull the horse over the dunes. Remember! Horseback riding in the dunes itself is prohibited. When riding on the beach, ride the beach. During the period from May 1st to August 31st, do not ride on the beach from 7 am. 10 to 18. The riding trails are marked with riding trail pictograms supplemented with red spots on the trees. You should only ride on the marked riding routes and it is important that you take into account both the vegetation and the hiking. Horseback riding is not permitted on the marked hikes as well as on the stone-paved paths and roads. There are good parking conditions for horse trailers in the area.
In Husby Klitplantage you will find two bridleways totalling about sixteen kilometres in length. The longest of the routes follows the beach for about three kilometres.
There is plenty of space to park a car with a horse trailer at one of the many local car parks. The bridleways are marked with pictograms and red spots on the trees. Please stick to the marked bridleways, and pay due attention to vegetation and hikers.
The area includes both dunes and verdant plains with plenty of vegetation in the forest floor. Remember that riding on the dunes themselves is prohibited. When riding on the beach ride at the waterfront. Between 1 May and 31 August there is no access for horses to the beach between 10 a.m. and 6 p.m.
On the bridleway sections at Spidsbjerg Strand (Spidsbjerg Beach) and Græm Strand (Græm Beach) you will have to dismount and lead your horse over the dunes.
GeoparkVestjylland © 2023