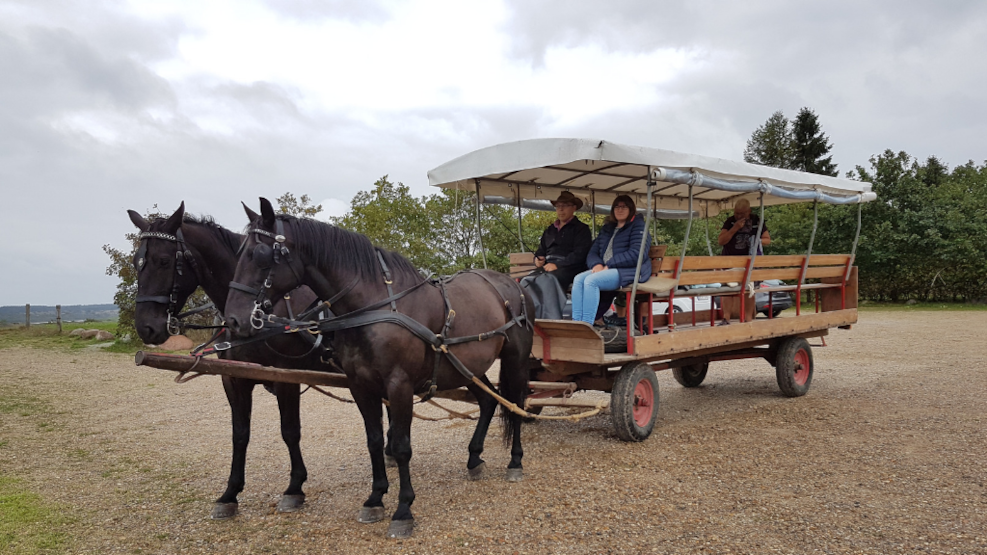 Horse carriage with driver Claus Dybdahl
Try a unique experience with a horse-drawn carriage on excursion. For example, come through the unique ice age and hedge landscape at Flyndersø and Stubbergård Lake at a quiet pace, where you can enjoy the scenery and scent of the passing nature. The birds sing and the black horses shout while the wagon rocks through the landscape.
The horse-drawn tours can be tailored as desired with different types of lorries. The black horses in front of the wagons are race black oldenburgers, who are quiet hard-working riding horses with a good temperament.
GeoparkVestjylland © 2023