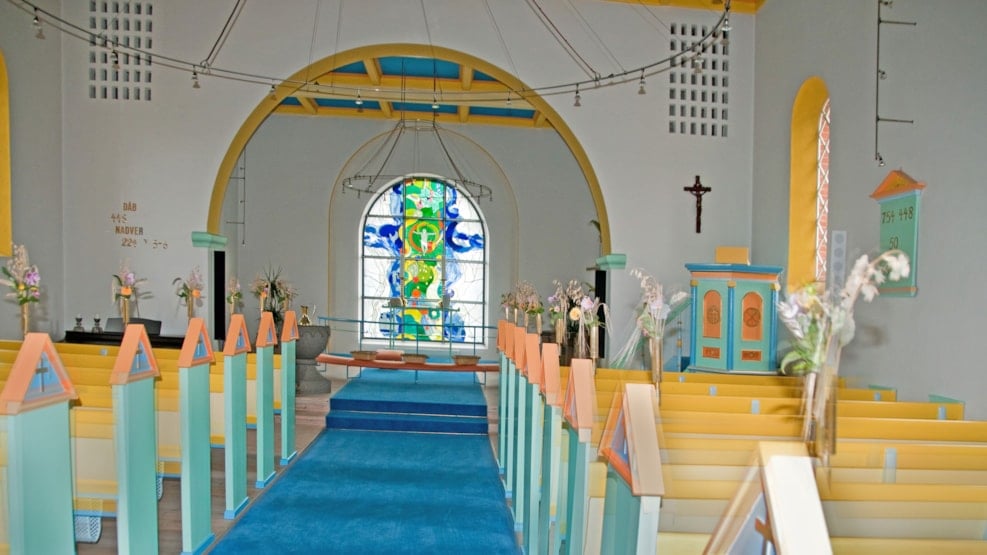 Hogager Church
The church of Hogager was built in 1899 and had the status of chapel until 1924.
The church has continuously undergone alterations.
In connection with the 100 year jubilee in 1999 a major restoration of the church took place.
The old altarpiece, which illustrates the Resurrection of Jesus christ on Easter morning, is a copy after Carl Bloch, and it is now placed in the chapel.
The glass mosaic is created by Helle Scharling, California. The main lines are that of a crucifix, but at a closer observation you will notice several drawings, whcich refer to accounts from the New Testament.
The church is painted in strong pastel shades, which are further intensified by the many halogen spotlights.
GeoparkVestjylland © 2023