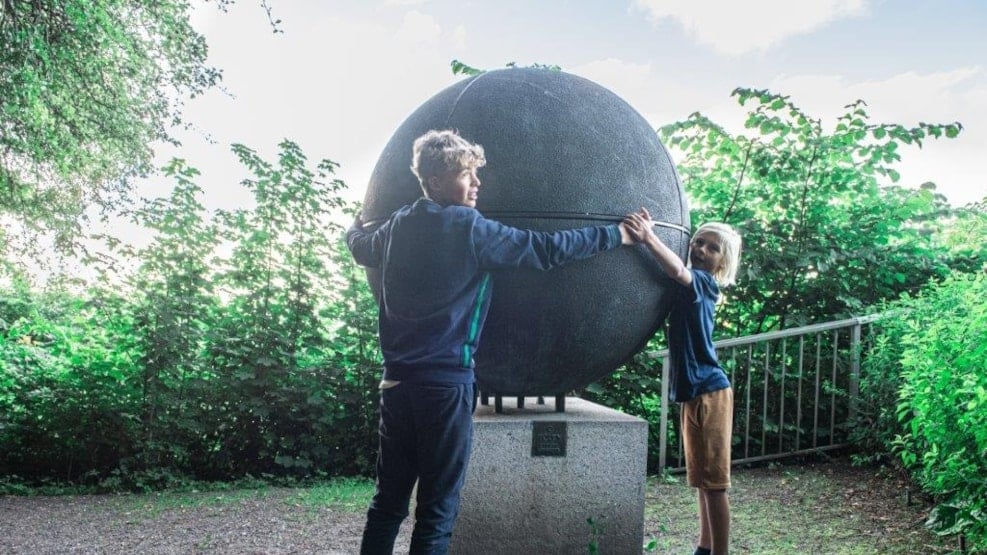 Hike: The Planetary Path
Go hiking in the solar system right down to earth. Go exploring with Planetstien from Lemvig center to Gjellerodde.
The Planet Path in Lemvig.

The Planet Path is a model of the solar system, in which the planets and the sun are placed on the rute in the correct distance and size on a scale 1:1 billion.
The sun and the planets are modelled in bronze and mounted on granite bases.

The path starts at Vesterbjerg, continues through the park, parallel with the coastline, where there is also much to see. The distance is 12 kilometres and one can walk or cycle.
GeoparkVestjylland © 2023