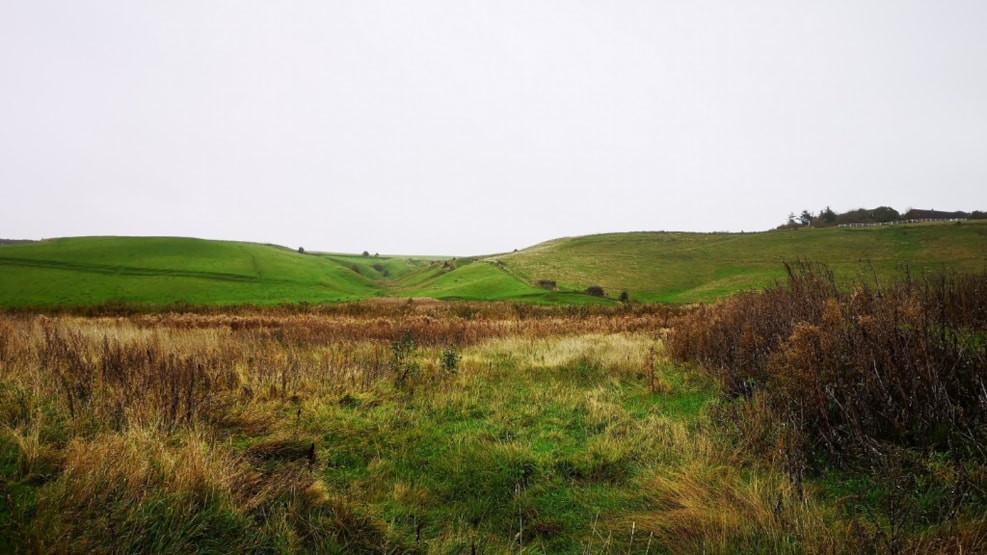 Hike - Lemvig Sødal
Lemvig Sødal (Valley by the lake) – explore in the footsteps of the ice age.
Lemvig Sødal is a so called subglacial stream trench. The valley lies from the city to the flat outwash plain to the south.
The subglacial stream trench is made by the meltwater from the last ice age ca. 20-30000 years ago. Under the ice, which was several hundred meters thick, meltwater gathered in tunnels.
Due to the enormous pressure from the ice above, the water was pushed down and flushed out with great strength in those places where there were holes in the ice – the so called ice caves. Here, the meltwater dug deep grooves into the surface of the earth and took huge amounts of sand, gravel, stones, and clay with it. The light clay was flushed into the sea, while the heavier sand and gravel ended up on the plain south of the ice. Today, the materials are being dug up in the gravel pits in among others Rom south of Lemvig.
The Danish Society for Nature Conservation had the area preserved in 1978 and that is why you still today can visit "The dimple of West Jutland".
You can follow the marked routes around the lake, they are 4.5 and 6 kilometers.
GeoparkVestjylland © 2023