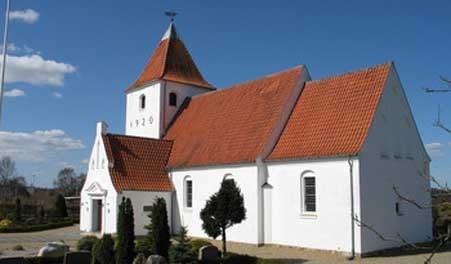 Herrup Church
The village church Herrup Church is from 1922, whitewashed and with a red tile roof.
Inside the church is bright, painted in blue-grey-white colours.
The alterpiece shows Jesus holding out his hand to help the sinking Peter.

The organ from 1978 is under renovation. 
The large carillon in the tower, was donated the church in 1984.
The ship hanging in the church is a frigate named Pax, presented for the first time on the 5th of May 1946.
Herrup Church was restored indoors in 1996.
GeoparkVestjylland © 2023