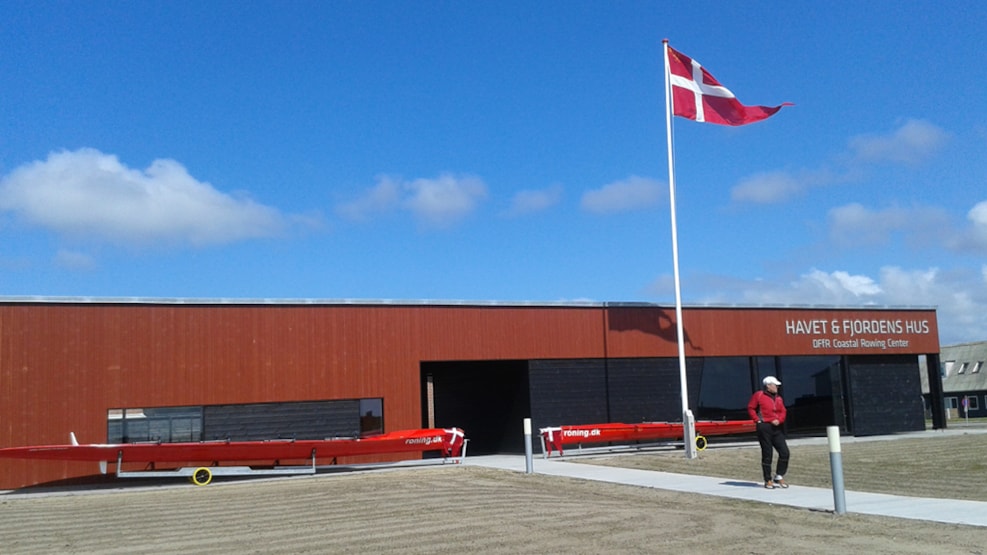 Havet og Fjordens Hus - Water Sports Mecca
Havet og Fjordens Hus in Thorsminde between the North Sea and Nissum Fjord is a mecca for many water sports; including kayaking, rowing, scuba diving, swimming and stand-up paddle-boards.
The Danish Association for Rowing has chosen to place Europe's first center for coastal rowing here. 
With its location between the North Sea and Nissum Fjord, the house is perfect for events in all kinds of weather - both in the wild sea waves and the calm fjord. From the delicious boat bridge you can put your kayak directly in the fjord, and you are a few hundred meters from the North Sea, where experienced rowers can really be challenged.
The house is a framework for all types of water sports with the possibility of bathing and changing, use of sauna and by arrangement storage of equipment. In addition, there are two wilderness baths and sauna, which can be used by everyone.
The house also offers the opportunity for courses and training camps.
Accommodation can be booked by associations and sports clubs that have to do with nature. The house can also be used by primary schools, continuation schools and institutions for children and young people.
There is room for 60 overnight guests - two bunk rooms with bunk beds and loose mattresses to lie on the floor and 3 executive rooms with a single bed in each.
GeoparkVestjylland © 2023