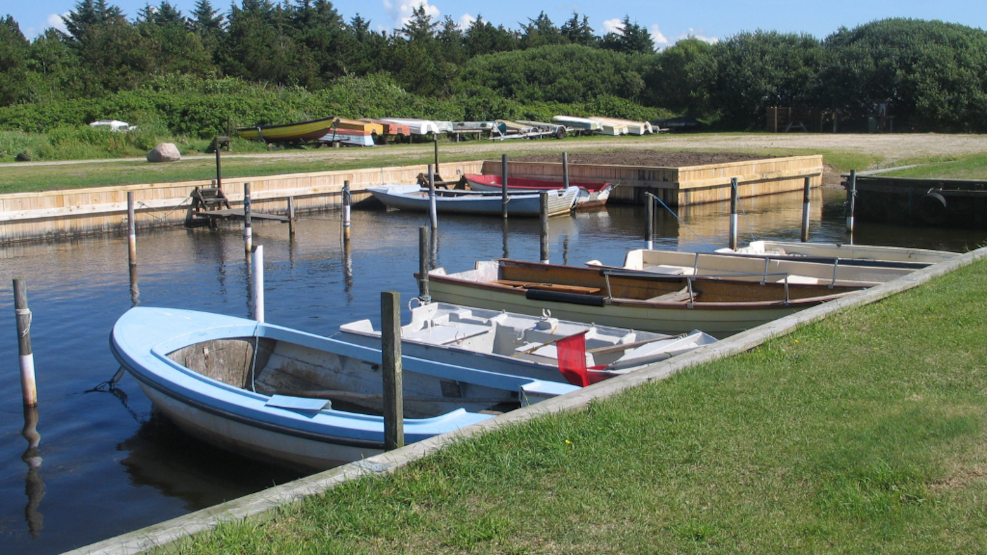 Harpøth Harbour
Harpøt Havn is situated by Nissum Fjord, and you can swim and use the barbecue area. 
Harpøth Harbour is established in 2001 by Harpøth Bådelaug. The Harbour is placed at Nissum Fjord.  
The harbous has room for 45 både. There is also 2 guest spots. 
Everyone is welcome to swim in the fairway and use the barbeque area. 
There are 2 shelters at Harpøth Havn, a picnic house and madpakkehus samt table and benches. 
There is no water or toilet at the site. 
GeoparkVestjylland © 2023