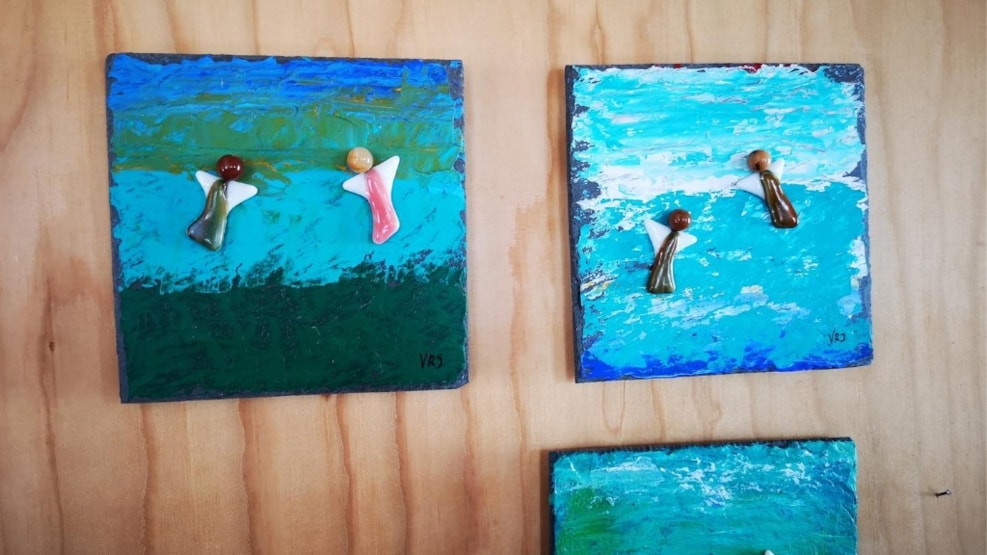 Glashytten
Visit glass and painter Viggo Robert Jensen shop Glashytten in Ferring by the North Sea. Here you can enjoy unique art of glass and painting inspired by the West Jutland nature and the ever-changing weather.
Glashytten
In the small cozy village Ferring close to the North Sea and Bovbjerg Lighthouse, you will find the cozy shop Glashytten. Here, glass and visual artist Viggo Robert Jensen spoils the visitors with lots of unique craftsmanship.
Viggo Robert Jensen was born and lives by the North Sea. The beautiful surroundings in the West Jutland nature are often motifs in the art, and the fantastic light will often be reflected in the motifs, whether it is a violent autumn storm or a beautiful sunset on a summer evening.
Viggo Robert Jensen often tries out new techniques, and there is always something new in the cozy shop. In particular, there are many works of art of glass and paintings. The fragile and fine glass is often combined with slate or rionet, which gives a good expression and gives the works an edge.
At Viggo Robert Jensen you will find beautiful colorful handicrafts as a wonderful memory of your holiday by the North Sea. In walking distance from Glashytten you will find many wonderful experiences in the form of i.a. Bovbjerg Lighthouse, Bovbjerg Klint, Jens Søndergaards Museum and many other small galleries and artisans.
GeoparkVestjylland © 2023