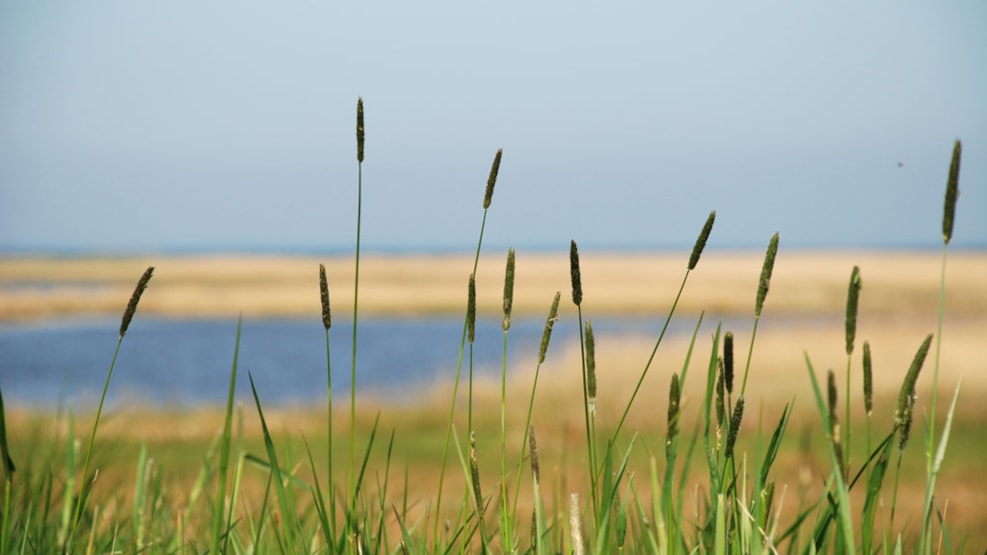 Geddal Beach Meadows
Geddal Meadows were recreated as a natural site in spring 1992.
The flooding of the fjord will transform the pastures into shallow lakes and meadows with natural vegetation adapted the salty soil.
30 different species of birds have been observed in the Geddal Meadows area. Many of which are rare, and the recreated wetlands may hopefully benefit the population of among others greylag goose, ruff, and lapwing. The small population of otter still to be found at Sdr. Lem Vig benefits from the rich flora and fauna. 
In summer the meadows are grassed by cattle and sheep to prevent overgrowing of reed. The area is a fine habitat for many plants and wading birds. In winter when storms pressure water over the dikes, the small lakes swell into a large lagoon, where wading birds can rest and fourage sheltered from the Limfjord.
Parking space with information, tables and benches. You may use the marked paths.
GeoparkVestjylland © 2023