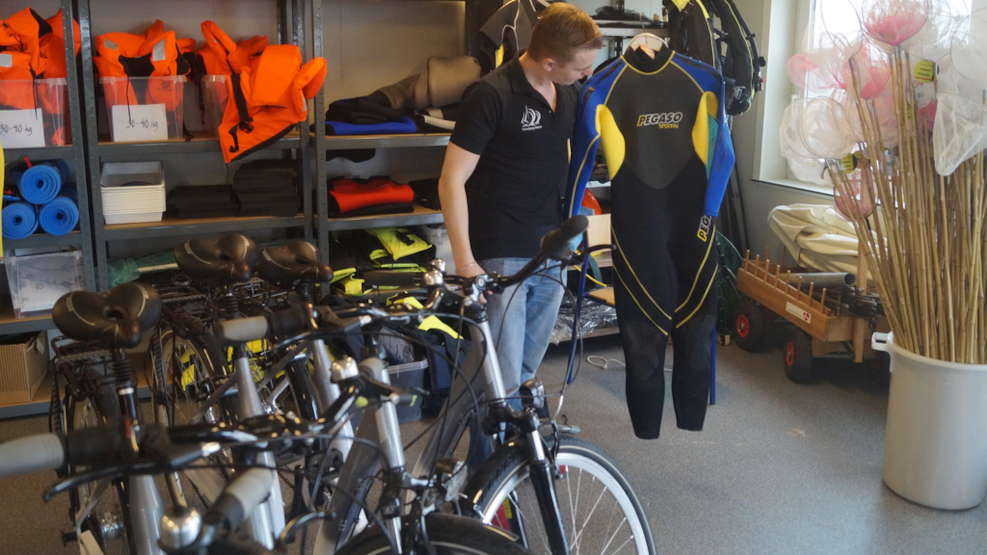 Gear Bank - Handbjerg Marina - Bicycle rental
Handbjerg Marina in the Limfjord has a gear bank, where you among other things can rent bicycles and explore the area.
Bicycle helmets and locks are included in the price.
Take a bike ride to, for example, Vinderup, Struer, Frilandsmuseet Hjerl Hede or up Kirkevejen to Handbjerg Church, where you can enjoy another beautiful view over Venø Bay.
The marina is a water sport mecca by the Limfjord
In the marina's gear bank you can also rent equipment such as sea and family kayaks, "sit on top" kayaks, SUP boads, fishing rods, hooks, fishing nets, buckets, binoculars and bicycles. This gives children and adults the opportunity to explore and be active on and in the water.
For further information contact: (+45) 2273 3235.
GeoparkVestjylland © 2023