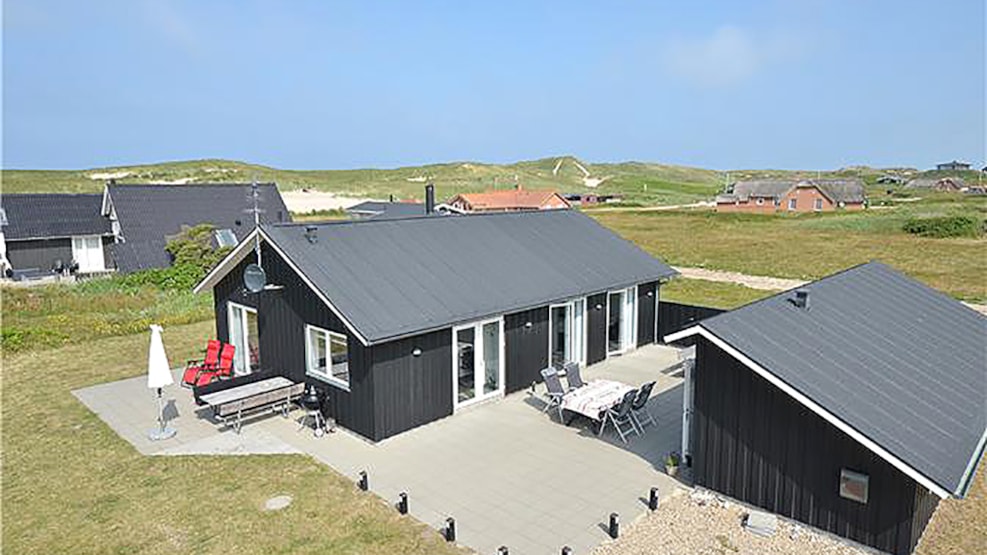 Feriepartner Vejlby Klit
Feriepartner Vejlby Klit is an independent, local holiday home agency with an office in Vejlby Klit in connection with Spar Supermarked.
The agency rents out quality houses at Vejlby Klit, Vrist, Ferring, Bovbjerg, Vinkelhage and Gjellerodde.
Jesper, Kirsten, Anne-Mette and Aksel pride themselves on the personal contact and a high level of service. They know all of their houses – inside and out. They are never far away from the houses, and therefore they are able to help you quickly and efficiently, should you have any questions.
The close connection that they have to the local area means, that they always know what events are happening in the area. So, if you have questions about your holiday, they will have the answers.
Personally they have fallen in love with the beaches in the Vejlby Klit-area. Nothing beats a beautiful day by the wide sandy beaches along the West coast, when the sun is out and the sky is blue.
Jesper, Kirsten, Anne-Mette and Aksel are ready to welcome you on a wonderful holiday by the West coast.
GeoparkVestjylland © 2023