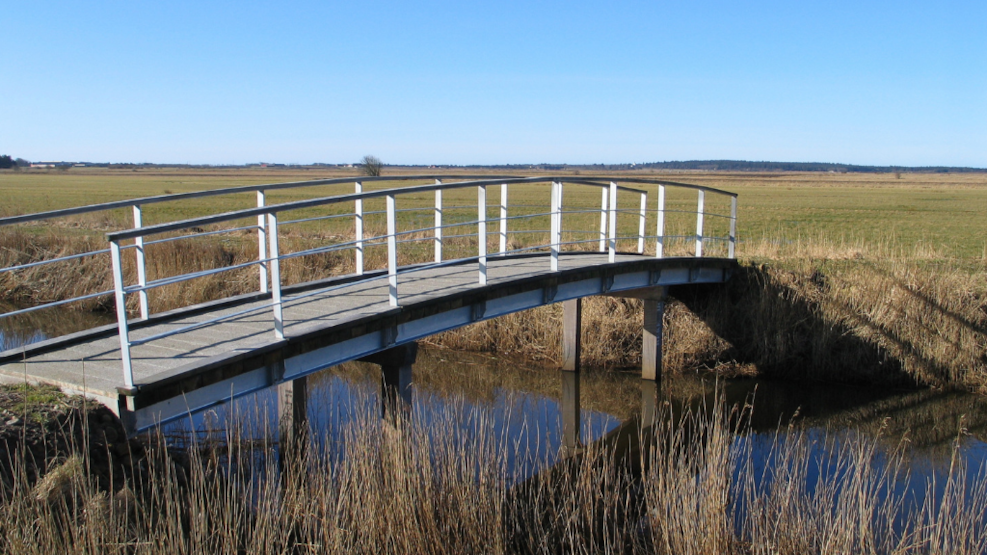 Explore Naturpark Nissum Fjord
Naturpark Nissum Fjord includes the Nissum Fjord itself and the surrounding landscape. Discover different habitat types such as fjords, reed forests, meadows, dunes, forests and lakes. The cultural landscape you come across includes villages, mansions, agriculture and farmland.
Nissum Fjord and some of the surrounding areas are a bird sanctuary with a rich and exciting bird life. In the middle of the migration route along the West Coast, the fjord attracts many resting birds in the spring and autumn on their way to and from their Arctic breeding areas to the winter habitats in Southern and Western Europe.
The fjord is not only a resting place, but also an important breeding area. There are special rules for traffic on and around the fjord. Windsurfing in Nissum Fjord is permitted during certain periods and areas.
The hiking route the fjord route around Nissum Fjord is 70 km, marked in red, goes through all the small fjord harbors.
GeoparkVestjylland © 2023