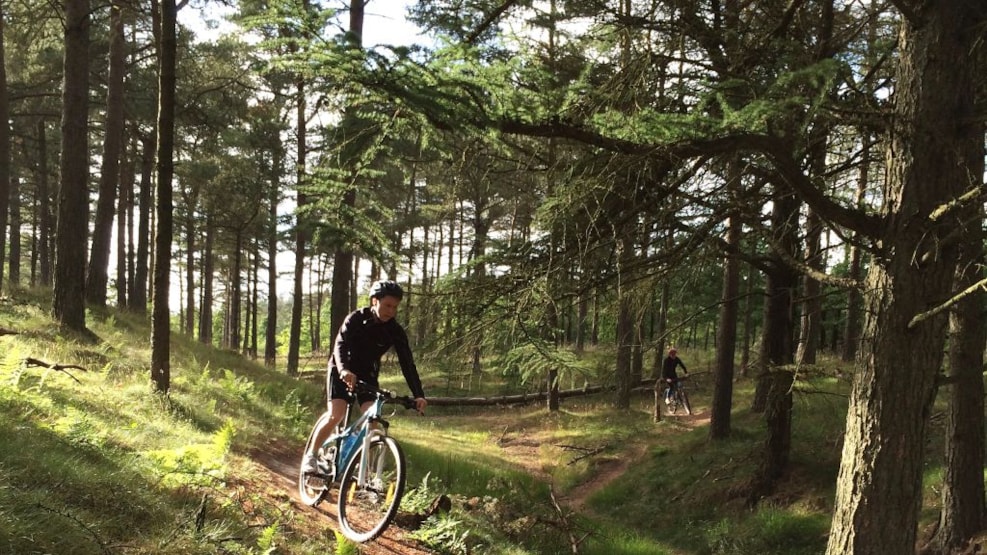 Cycling route - MTB in Klosterheden
A 50 km long MTB route has been established in Klosterheden plantation - Denmark's longest.
The ambition when building the route was to make an exciting and challenging course. The route alternates between driving on gravel roads, off-road driving on hilly ground and winding stretches between the trees. The route can also be shortened - e.g. you can drive the 34 km long western route or the approx. 28 km long eastern route.
The route of the marked with poles with purple spots. The markings are only visible on the route if you are driving counterclockwise.
Remember to take into account the forest and others who use it. Stick to the marked trails.
GeoparkVestjylland © 2023