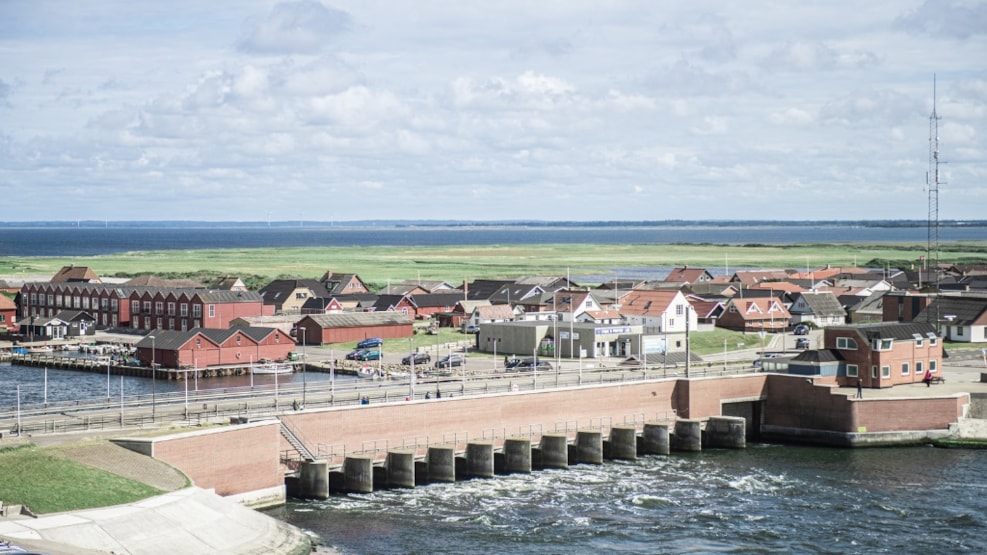 Coast Town Thorsminde
Thorsminde - where the Nissum Fjord and the North Sea meet, and where the harbor in Thorsminde sits of silent charm and lively activity.
The town has a very special location on the narrow landmarks between the North Sea and Nissum Fjord.
Wherever you go in the Thorsminde area you have a nice view of fjord, dune, and sea.
The main business is fishing, and of course it has made its mark on the village. It is always exciting to see when the cutters come in from the sea and unload the fish. The harbor is located just behind the dunes and the entrance and is bounded by two long piers in the North Sea. A stroll on the slopes is - regardless of the weather - always an experience. The whole area is a favorite area for anglers from early spring to late autumn.
The whole area is a favorite area for anglers from early spring to late autumn with the opportunity to fish in both sea and fjord. Herring, mackerel, sea trout and salmon are just some of the species you can get at the pub. Remember to redeem Fishing Signs either online or at the tourist office in Vedersø.
At Nørgaard Fisk & Røgeri you can taste the delicious freshly caught fish from the sea and the fjord. 
Thorsminde has an interesting story to tell. One of the largest strandings involving almost 1400 seamen occurred in 1811 off Thorsminde. Here two big English liner ships stranded. St. George and the Defense. This tragic event is the reason why the stranding museum was founded in Thorsminde, and at the Strandingsmuseum St. George you can see a large number of objects from the two English liners.
Thorsminde offers the perfect setting for many activities in and on the water. Many people come here for sailing and surfing. The Sea and Fjord House is a water sports center with kayaking, rowing, diving, coastal rowing, swimming, and stand-up paddle boards.
GeoparkVestjylland © 2023