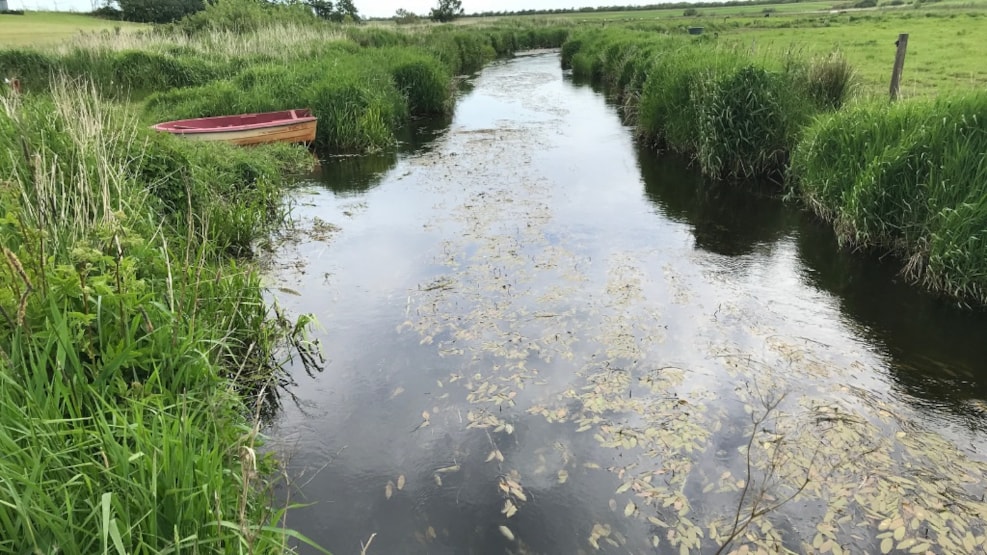 Canoe rental - Flynder Å by Bækmarksbro
Bring the family on a canoe trip along Flynder Å and experience nature and wildlife up close.
Canoe trip on Flynder Å
There are 6 canoes with life jackets for both children and adults. The canoes are only rented to people over 18 years of age.
Booking: Karsten Boel on tel. (+45) 2878 6735.
Beaver track along Flynder Å
The beaver is a nocturnal animal, so the chances of spotting the animals are greatest in twilight. The beaver trail meanders along Flynder Å and here you can also be lucky to spot traces of the beavers in the landscape.
Overnight in shelter in Frederiksberg Garden
Should the trip in the open air last a little longer, there are shelters in Frederiksberg Garden with room for 15-20 people as well as a campfire house with a campfire site and barbecue grill.
Bring your own charcoal or firewood. Booking: Karsten Boel tel. (+45) 2878 6735.
GeoparkVestjylland © 2023