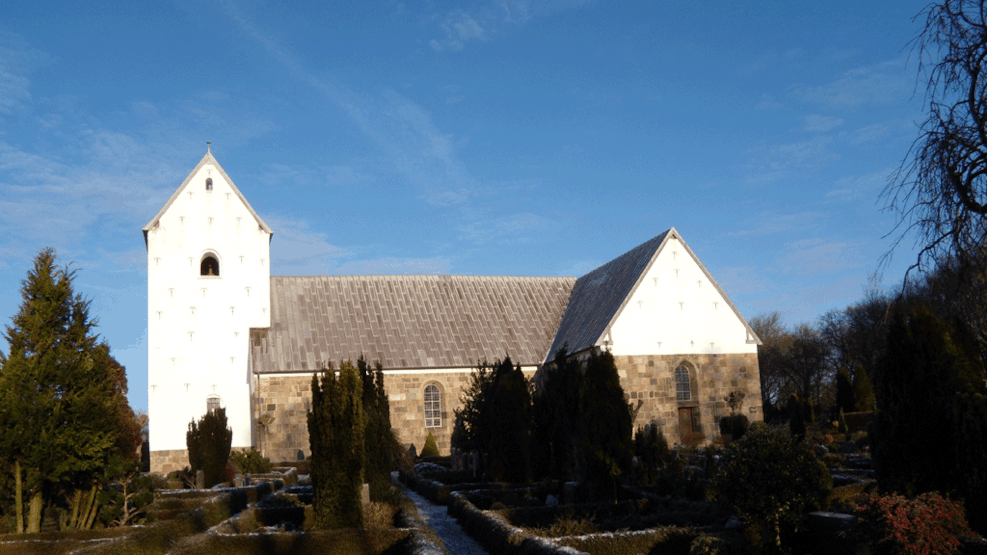 Borbjerg Church
Borbjerg Church near Holstebro is one of Denmark's largest village churches built around 1150 with approx.
The church was built of granite blocks.
In the tower room behind the organ is a sandstone coffin with chamber junker Gert Levetzau, Rydhave.
In the late Middle Ages, the two side gables were built. The ceiling of the main nave was decorated in 1913 by Termansen.
The altarpiece is imported from Nottinghan in England o.1425. The alabaster figures tell the legend of Sct. Jørgen.
The front of the altar table, the antemensalet, is from the 13th century made of oak. A similar copy is not found in any other Danish church.
The baptismal font is also from the 13th century and the pulpit is from 1625.
The two pastoral tablets in the church choir are from resp. 1665 and 1722.
The small entrance portal to the cemetery from the east was widely used before it became common to drive a car.
The reunion stone was erected in 1920.
GeoparkVestjylland © 2023