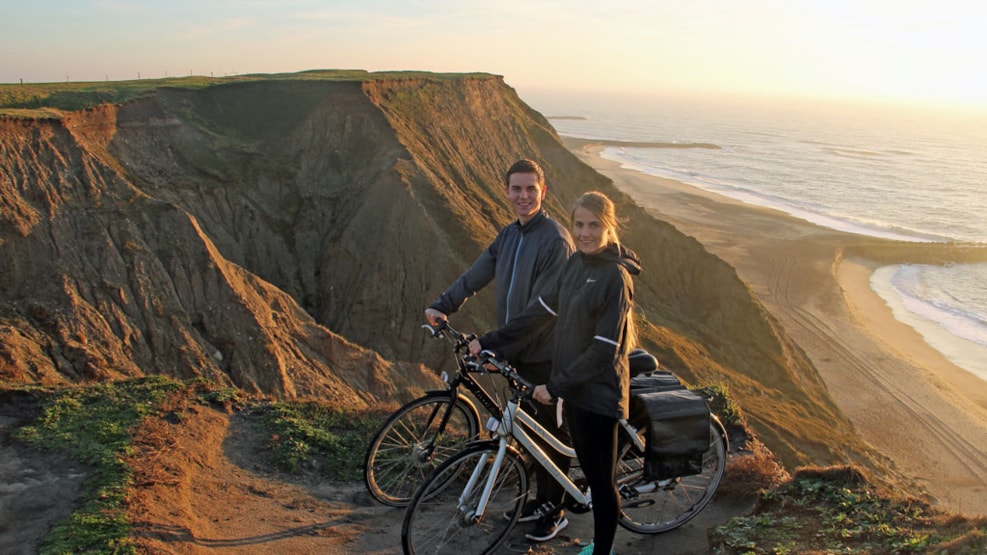 BikeWithUs - Pre-packaged cycling holidays
Here in West Jutland, we are enriched with fantastic nature that invites to a sea of activities - a paradise for cyclists.
BikeWithUs makes pre-packaged bike rides along the coast.
We handle all the practicalities - you enjoy nature and the experiences along the way.
Experience the distinctive nature by the North Sea and the Limfjord by bike.
Everywhere on the bike ride you come through beautiful nature, whether it is dunes, heaths, meadows and fjords. The area has a rich bird life, which you can also get very close to.
Along the way, you spend the night at various good accommodations along the West Coast.
GeoparkVestjylland © 2023