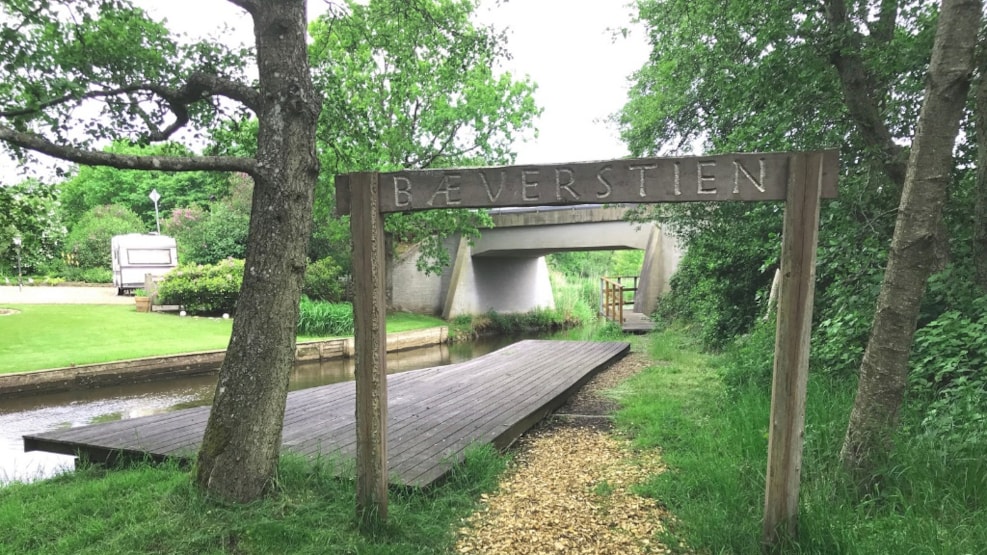 Beaver path in Bækmarksbro
Frederiksberg Garden in Bækmarksbro is the starting point for the popular nature trail Bæverstien along Flynder Å.
The beaver path meanders along Flynder Å. The beaver is a nocturnal animal, so the chances of spotting the animals are greatest at dusk.
Canoe trip on Flynder Å
Take the family on a relaxing canoe trip on Flynder Å and get really close to nature. There are 6 canoes and life jackets for children and adults. The canoes are only rented to people over 18 years of age. Dogs are not allowed.
Contact Karsten Boel on tel. (+45) 2878 6735.
Overnight in Frederiksberg Garden
If the family wants to spend the night outdoors, there are shelters in Frederiksberg Garden with room for 15-20 people as well as a campfire house with a campfire site and barbecue grill.
Bring your own charcoal or firewood. It is possible to book a place in the shelters. Contact Karsten Boel tel.(+45)  2878 6735.
GeoparkVestjylland © 2023