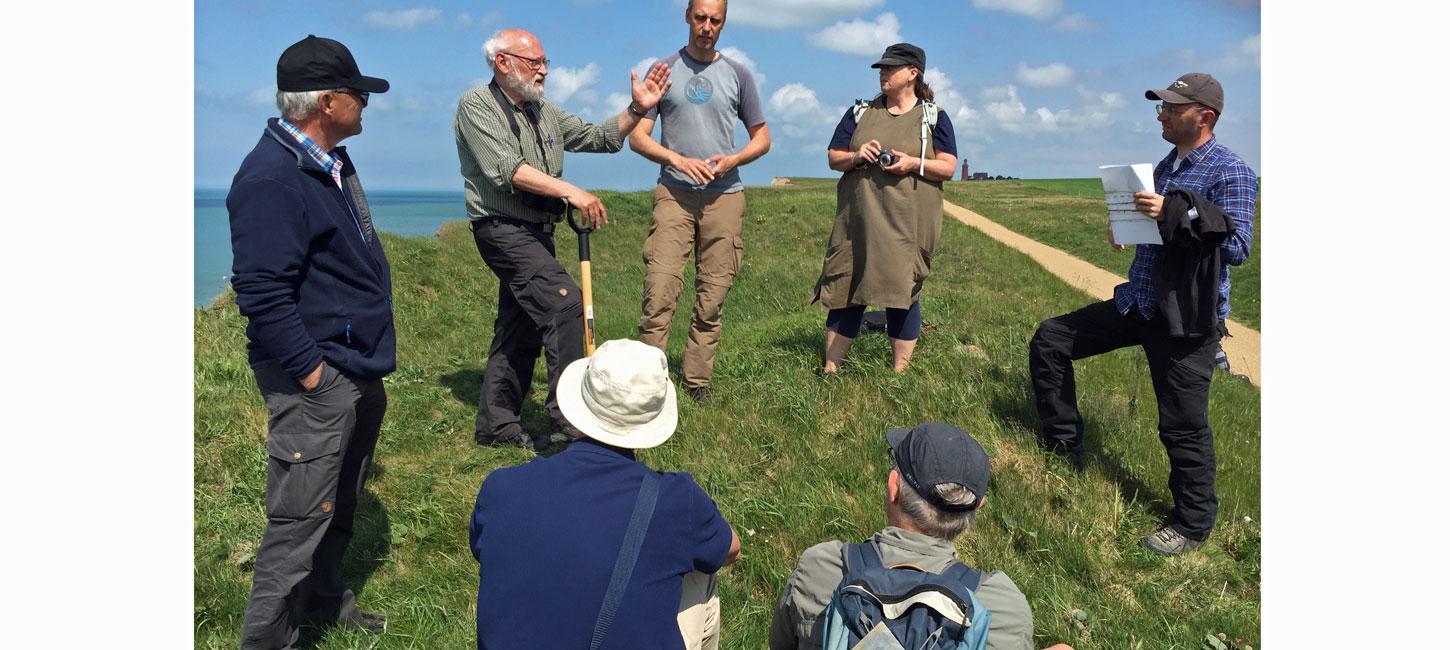 Development
Photo:
Geopark Vestjylland
The initiative to establish Geopark West Jutland came from the grassroots and the geopark will be developed in cooperation with its many partners, whether they are stakeholders involved in local associations and networks, producers, accommodations, tour operators, authorities or individuals. The immediate objective of the geopark is to be approved as a UNESCO Global Geopark and through this nomination increase the international visibility of the great landscapes and the nature and cultural history of the our area. As an aspiring UNESCO Global Geopark we are both obliged and committed to involving our local communities in sustainable development initiatives. As a starting point for this work the geopark has conducted a series of public orientation and dialogue meetings and has been visiting many of the local associations, networks and organisations to discuss common initiatives. Based on this more than 20 declarations of interest to cooperate have been signed mentioning specific proposals for activities and the first projects are in progress.
To support the cooperation with the many volunteers a Strategy for Voluntary Work was drafted, discussed and approved in 2016. The strategy is only available in Danish.
Development Plan
The geopark has formulated a development plan for 2016-20 with specific goals for:
1. Information and communication
2. Guiding, training and education
3. Cooperation with information centres
4. Recreational infrastructure
5. Geofood and other geopark products
6. Volunteer Programme
7. International and national cooperation
8. Research
You can read a summarised version of the development plan.
Partners and plans
Geopark West Jutland receives its core funding from the Lemvig, Struer and Holstebro municipalities. In the coming planning period the three municipalities will further incorporate the geopark in the municipal plans based on the outcome of the application to become a UNESCO Global Geopark.
Other than this, the geopark is actively seeking additional cooperation and external funding from various foundations and partners for new development projects and activities. As projects are approved and started they will be shown on this page and they will also be described in the geopark newsletter and on Facebook.