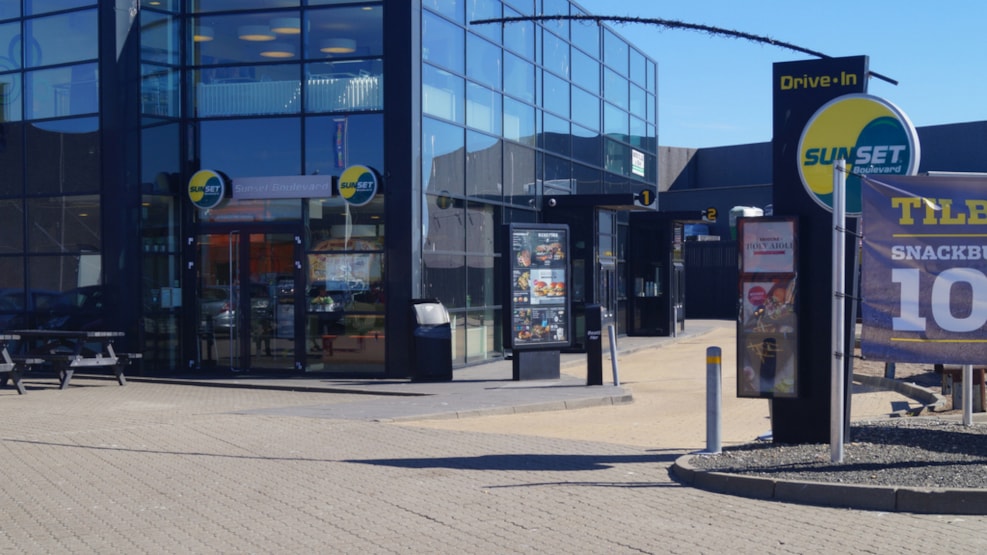 Sunset Boulevard
At Sunset Boulevard in Holstebro you get quality fast food such as delicious burgers, sandwiches, french fries and desserts. Sunset Boulevard stimulates the taste buds with good taste, good ingredients and food with bite in - also as a take away.
There is fast food, and then there is us. Sunset Boulevard just feels better. We do our utmost concerning take away in Holstebro. We care about quality, chase the right ingredients and the perfect balance between freshness and efficiency. This means that not only can we serve a meal that tastes more, but that also feels better.
We offer:
• Burgers
• Salads
• Desserts
• Sandwiches
We are aware of our kindness, perseverance and professionalism; we can and will deliver - every time! What was a record yesterday is standard today and unsatisfactory tomorrow. We make every effort - every time! We are not just a place where guests get good and fresh food or take away. We are a place where it is nice to be. Where is cozy and where we want to make our guests feel welcome, seen, heard and pampered at all times.
If you want to order online, this can of course also be done on our website. It's easier than you think!
GeoparkVestjylland © 2023