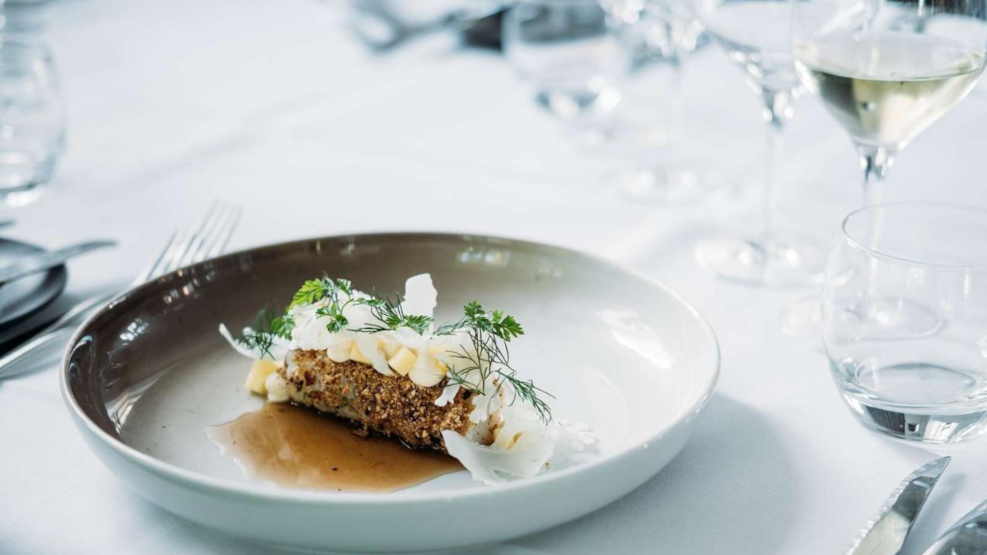 Restaurant Classique
A new era has begun at Nørre Vosborg, and you need no longer be called Hans Christian Andersen to participate.
The charms of Nørre Vosborg, once reserved for the mansion, their guests and the staff, are now available to anyone who wants to experience the wings of history.
The food is based on quality ingredients added to French inspiration, as well as modern and traditional Danish cuisine with food made from scratch.
At the end of the avenue, to the left after the Gate Tower and into the beautifully restored barn building. Here you will find the French restaurant gem Classique – the place where classic cooking from France meets the ever-changing manor surroundings at Nørre Vosborg. The French virtues permeate the entire restaurant, from the hand-picked interior to the tasty dishes and wines on the menu. We have combined classics from French cuisine, the best ingredients from the local area and the manor's 700-year-old history. Based on these, we create completely unique taste and sensory experiences that have not been seen before on West Jutland's restaurant scene.
See opening hours here: https://nrvosborg.dk/restaurant/
Meets strict environmental requirements
Hotel & Restaurant Nørre Vosborg is approved for tourism's international environmental label Green Key.
In order to be awarded the Green Key environmental label, companies must meet a number of strict environmental requirements that have been continuously updated since the label scheme was launched here in 1992.
The requirements include, among other things, comprehensive energy savings, waste sorting and special environmental requirements for subcontractors, as well as the preparation of an environmental policy and an ongoing effort to improve all environmental work.
GeoparkVestjylland © 2023